PES 2012 Patch
PES 2012 H-ZACK Revolution Patch v2.0 AIO
General Features :
* All in One Patch
* Standalone Patch
* Full Premier League 15 – 16 ( Kits – Teams – Logos )
* Full Liga BBVA 15 – 16 ( Kits – Teams – Logos )
* Full Serie A 15 – 16 ( Kits – Teams – Logos )
* Full Ligue 1 15 – 16 ( Kits – Teams – Logos )
* Full Liga NOS & Bundesliga 15 – 16 ( Kits – Teams – Logos )
* Full Major League Soccer (MLS) 15-16 ( Kits – Teams – Logos )
* Full Transfer Until 03-09-2015
* Full New Kits Season 15-16
Graphic Features :
* New Boots (150+)
* New Faces (1000+)
* New Balls
* New Menus Mod Indonesia
* New Adboard by H-Zack
* New Scoreboard
More Tags:
pes 12 patch 2016, patch pes 2012 season 2016, H-zack 2015, pes 12 h-zack, pes 2012 ke 2016, pes 2012 on 2016, last patch pes 2012, Pes 12 H-Zack Revolution patch v2 aio for pc, cheat gta san andreas
H-ZACK REVOLUTION PATCH Update v1.2 For PES 2012
Features :
Fix Bug kis Fiorentina, Atletico, Southamptown, Everton.
Update Transfer until #21 June 2015
Update Kits 2015/2016
Update Some Face (Kane, Stones, Can, Coutinho, Aguero, El Sharawy, Kovacic, Reus, Origi, Munir, Stegen, Hazard, Moreno, Loftus Cheek, Torres and Etc.)
Transfer Update :
Bueno From Rayo Valeccano to Porto
Ruben From Almeria to Levante
Aleix Vidal From Sevilla to Barca
Mbia From Sevilla to Trabzonspor
Areola From PSG to Villareal
Khedira From Madrid To Juve
More Tags:
pes 2012 patch 2016 pc, download patch15 for pes 2012, pes 2012 season 2016, pes 2012 pc update 2016, pes 2012 patch 2015 download, pes 2012 patch new season 2015, pes 2012 2015 patch, patch PES 2012 Season 2015/2016, pes 2012 update season 15/16
PES 2012 Yosri's Patch v1.2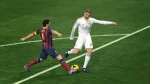 New Features:
Faces: Around 50 new faces (e.g. Agüero, Cristiano Ronaldo, Modric)
Kits: Aalen, Alcorcon, Almeria, Athletic Club, Aue, Barcelona, Barnsley, Bayern München, Bielefeld, Blackburn, Bochum, Bolton, Bremen, Celta Vigo, Cittadella, Deportivo La Coruna, Dortmund, Eintracht Frankfurt, Elche, FSV Frankfurt, Fulham, Fürth, Genoa, Girona, Hannover, Hercules, Hertha BSC, Juventus, Kaiserslautern, Köln, Las Palmas, Lokomotiv Moscow, Malaga, Manchester City, Manchester United, Murcia, Mönchengladbach, Napoli, Norwich, Nottingham Forest, Nürnberg, Pescara, Rayo Vallecano, Reading, Real Madrid, Regensburg, Southampton, Sporting CP, St Pauli, Steaua, Valencia, Villarreal, West Ham
Selector: Simplified switches selection
Teams: 2 new teams: Ternana & Spezia
Transfers: Completed summer transfers + many newly created players
More Tags:
pes 2012 patch 2014, download patch pes 2012 terbaru, update pes 2012 terbaru, pes 2012 update 2014, download patch pes 2012 terbaru 2014, patch pes 2012 terbaru 2014, download update pes 2012, pesedit 2012 terbaru, pes 2012 update 2014 pc
PES 2012 SMoKE Patch 4.8 BLACK + update 4.8.2

by Dido_SMoKE
Features:
Konami:
- includes latest konami data pack (DLC 4.0/EXE 1.06)
– unlocked all extra with max GP points
– disabled blur
Leagues:
- correct leagues names
– bundesliga replaces fake konami league
– correct emblems and league patchs
– more libertadores teams available in all modes
– complete real second division teams replace fake teams choices:
(nPower, Liga adelante, 2.nd Bundesliga, serie B, Ligue 2, Eerste Divisie, Liga Orangina)
– Complete 32 champions league teams
– correct leagues balls
Teams:
- added 27 new clubs (all available in ML mode) (details)
– added 12 new national teams (cannot be used in BAL mode)
- Added new teams for copa Libertadores 2012
– correct kits in GDB format
– correct logo
– correct and updated squads
– correct map locations (including all 2D teams)
– second division teams are completely modifiable
– correct team ranking ML and BAL
- all teams have correct home stadium names
- national teams squads for EURO 2012
Players:
- revised stats for most players (SMoKE rating system)
– more than 1000 real faces
(+850 in faceserver, 150 in cv0c.img)
– added more than 2000 new players
– correct personal attributes
– removed duplicated and fake players
Stadiums:
- correct names for all stadiums
– added 3 stadiums (Etihad stadium, Stamford bridge, Anfield Stadium) with correct preview
– add 20 various stadiums with game stadium editor
– all teams have correct stadium names
– new HD turfs
– new enhanced adboards
– new enhanced banners
Others:
– 11 scoreboard style to choose from.
– added and updated all boots (removed fake konami boots)
– added and updated all balls (49 balls)
– includes latest kitserver files
– updated referee kits
– correct trophies and cups
– real sponsors with logos
– new graphics
– a lot of small enhancements
Installation:
1. Unrar files
2. run (Setup 4.8.exe) and choose Install
3. follow all installer steps
4. download and install latest smoke update
Known Issues:
* do not update from konami, the patch include the latest official updates
* install on a fresh copy of PES (highly recommended)
* running the game as admin might be required
* some flags doesnt show when choosing a nationality
* starting a new saves is highly recommended due to new system files and stuff
Download BLACK installer (FULL 4.8): Click HERE
Download BLACK update 4.8.2:
More Tags:
pes 2012 update patch, how to update pes 2012, pes 12 crack only, pes 2012 updated, PES 2012 SMoKE Patch BLACK 4 9, download pes 12 patch torrent, patch update pes 2012, updatean pes 2012, تحديث pes 2012
Pes Colombia Patch V 3.3 by Bass-ED
Liga Colombiana para Pes 2012 (Actualizada 23 de Septiembre de 2012)
Nuevo OF actualizado 23-09-2012.
El mejor Parche de Liga Colombiana (Postobon) Creado hasta ahora
• ESTE PACH ES INDEPENDIENTE NO ALTERA EL JUEGO, TIENE UN .EXE DIFERENTE. UN ACCESO
DIRECTO SE CREARÁ EN EL ESCRITORIO. (NO AFECTA OTROS PARCHES INSTALADOS)
• Compatibilidad con DLC 4.0 Version 1.06 y Pesedit
• Agregado Ultima version del Kitserver 12.2.3 by Juce and Robbie
• Faces las más reales (parametros)
• Faces Reales 250 faces de todos los Clubes de Colombia, y Ligas Internacional y Selecciones
• Stats de players de Footbal Manager 2012 (muy Reales)
• Todos los kits de la liga postobón. y Torneo Actualizados (Mayo 2012)
• Copa Libertadores 2011 y 2012
• Libertadores Todas las nóminas actualizadas
• Colombia Clásica
• Nacional Clásico 1989, Cali Clásico, Millonarios Clásico
• Todos Los Estadios Colombianos de la liga y Torneo Postobon, mas La Bombonera y el Monumental de River
• Posición Correcta en los Mapas
• Marcadores Caracol TV, Telmex, RCN
• Compatibilidad de la Resolución del juego (Nuevo)
• Ningún Equipo Fue Reemplazado
• Copas Reales Copa del Mundo, Copa América, África, Asia
• Nueva Cinemática (al entrar al campo)
• Balones Reales de Todas las ligas
• Balones Golty Tuchin y El Dorado
• Previas de Estadios
• Mapa de Colombia al elejir la Liga postobon

PART 1 http://www.mediafire.com/?abt7htma8qxc03b
PART 2 http://www.mediafire.com/?168sxqhhb6q1hij
PART 3 http://www.mediafire.com/?96cvhg8o9rzi3f2
OF: (23-09-2012) http://www.mediafire.com/?8tu8ffhc0fww97p
MANUAL PDF importante, Manual y Como evitar Problemas comunes
http://www.mediafire.com/?z4312zqdk5tzr39
Forum Link : Click Here.
More Tags:
pes 2011 ps3 parche colombia, pes donde este la liga colombiana psp, pes colombia ps3, pes colombia pes 15 ps3, liga colombiana 2015 pes 2013, liga postobon psp torrent, PES 2015 Liga colombiana psp, pes 2015 psp actualizado torrent, pes 6 colombia patch
Patch contains the following:
Premier League of Bosnia and Herzegovina
First League of RS
3 BH Stadium: Municipal Stadium of Banja Luka, Grbavica and Kosevo
The ball used in BIHPL
Scoreboard BHT1
New uniforms
Trays for BiH PL players and PLRS
New gameplay
Advertising in stadiums
New video in the top menu (in the style of BiH PL)
Judge jerseys used in BH and PL PLRS
All clubs licensee
Face of premier league players BIH
Patch work: European Edit Team:
soul_eclipse
Miodrag999
incara23
sini88
hare5
cosic
milosh-96
Thank you for your help:
Sourcekv, the Amir Pjanic, Balkan PES BOX, the Milosu007, Nicholas SOKAČE
SS: http://www.facebook.com/media/set/?s…7519201&type=3
Download:
Part 1: http://www.gamefront.com/files/21962…a+RS.part1.rar
Part 2: http://www.gamefront.com/files/21962…a+RS.part2.rar
Part 3: http://www.gamefront.com/files/21962…a+RS.part3.rar
More Tags:
bih premier liga pes 2013, bh patch for pes 2016, pes 2015 bih premier liga patch, pes 2016 patch bosnian league, download pes 2012 android balkan, pes 6 bosnia mod, bosna patch pes 2016, premier league bih pes 6, bh premijer liga patch for pes 2014
RPES 2012 v3 by pesromania.org
Final Patch Romanian Pro Evolution Soccer 2012 for PES 2012
Contains :
– Romanian Liga 1 & Liga 2
– Updated kits for all the teams ingame
– Almost 3000 new faces
– New boots
– New balls
– Romanian Liga 1 Digisport Scoreboard
– Liga 1 Referee Kits
– New Graphics
– Updated squads until 15 september.
PESRomania vă prezintă RPES2012v3 !!!
Ultimul patch al acestui sezon de Pro Evolution Soccer a sosit. După ce ne-a fost furată varianta BETA a RPES2012v3 și folosită pentru a lansa în grabă un patch incomplet, plin de erori, am spus că revenim în forță și așadar vă aducem lansarea OFICIALĂ a RPES2012v3, un patch complet, un patch ce vă aduce multe noutăți față de versiunea BETA ce, după cum v-am spus și mai sus, ne-a fost furată cu nerușinare. Munca băieților ce au lucrat la acel BETA a fost folosită fără acordul lor. Oricum, ceea ce a fost facut, rămâne bun făcut. Dar pe lângă acel BETA, aceiaşi băieţi grozavi au lucrat pentru a vă aduce acest patch extrem de complex.
Sperăm ca acest patch să nu se bucure de injuriile aduse până acum de unii useri care nu ştiau să aprecieze munca noastră, ci să vă aducă aminte vouă, fanilor PESRomania, adevărata calitate a unui patch realizat de adevărata echipă PESRomania !
Acest patch conține următoarele:
– Liga 2 actualizată
– Echipamente aduse la zi, atât pentru echipele din Liga I, cât și pentru cele din Liga II
– Echipamente aduse la zi pentru toate echipele din campionatele străine, cât și naționale.
– Aproximativ 3000 de fețe introduse în joc dintre care peste 200 sunt fețe românești.
– Ghete noi
– Mingi noi
– Scoreboard DIGISport 2012/2013
– Echipamente arbitrii Liga I 2012/2013
– Grafică nouă
– Loturile actualizate până în ultima zi de transferuri
– Nou promovatele în toate campionatele
BONUS!!
Dacă doriți comentariu în limba romană, aveți opțiunea de a instala comentariul lui DRZU.
ATENȚIE!!
RPES2012v3 se pune doar pe o instalare curată a Pro Evolution Soccer 2012!!!
Instrucțiunile de instalare le găsiți în interiorul arhivei.
More Tags:
rpes 2012 v3, Pes 2012 v3, pes 2012 android patch liga 1, repes 2013 pesromania org, download liga 1 pes 2012, bbest android fotbal, pes 2012 tradus in limba romana, rpes 2012 download, rpes 2012 v3 download
Fix 1.7:
– rimossi i giocatori fake e i nomi delle squadre fake
– Nomi di tutte le squadre in minuscolo
– nomi di tutti i giocatori in maiuscolo
– nuovi loghi squadre
– nuovi nomi competizioni NEW
– aggiornate anche molte statistiche di giocatori
– aggiorate tutte le formazioni di serie A, anche alcune formazioni di altri campionati NEW
– aggiornati tutti i numeri di maglie dei nuovi acquisti di Serie A e molti della LIGA BBVA NEW
– squadre messe in ordine alfabetico per: Serie A, Serie B, Premier League, Liga BBVA, Liga Zon Sagres, Eredivise, Bundesliga e Ligue 1
– sistemati tutti i banners
– nuovi colori sociali per le squadre di Serie A NEW
– aggiornati i ranking per le nazionali e per le squadre di club
– nuova posizione geografica per le squadre di serie A, Serie B, Premier League, Liga BBVA, Ligue 1, Liga Zon Sagres, Eredivise, Bundesliga NEW
– mercato aggiornato a quello estivo con le nuove squadre promosse in ogni campionato:
SERIE A: Pescara, Sampodoria e Torino
PREMIER LEAGUE: Reading, Southampton e west Ham United
BUNDESLIGA: Eintracht Frankfurt, Spvgg Greuther Furth e Fortuna Dusseldorf
LIGA BBVA: Celta Vigo, Valladolid e Deportivo
LIGUE 1: Stade de Reims, Troyes e Bastia
SERIE B: Ternana, Spezia, Pro vercelli e Virtus Lanciano (serie b a 22 squadre)
EREDIVISE: Willem e Zwolle
LIGA ZON SAGRES: Moreirense e Estoril Praia
– mercato aggiornato:
SERIE A: 31/08/2012 NEW
SERIE B: 16/08/2012
PREMIER LEAGUE: 18/08/2012 NEW
BUNDESLIGA: 18/08/2012
LIGA BBVA: 17/8/2012
COPA LIBERTADORES: 17/8/2012
Squadre aggiornate: Argentinos Juniors, Corinthians, Cruzeiro, Flamengo, Gremio, Independiente,
Internacional, River Plate, Santos, Vasco da Gama
– stats giocatori aggiornati: 237 NEW
– inserita la cartina della germania
– risolto bug loghi copa libertadores
– inserito logo replay sky
– nuovo scoreboard sky sport
– nuovo scoreboard copa libertadores
– Nuovi indicatori di livello abilità squadre e giocatori
– nuovo game plain
– nuovi callnames: boakye, marrone, masi, pogba, padoin, de sciglio, immobile e insigne, el shaarawy, reus
*callnames di pardo
– nuovo ballpack 2012/2013 NEW
– nuovo bootpacks NEW
– nuovo faceserver con tutti i giocatori di Serie A NEW
– inseriti nuovi kit alla stagione 2012/2013:
nuovi kit per tutte le nazionali
serie A: COMPLETA NEW
EPL: COMPLETA NEW
EREDIVISE: Feyenoord, Ajax, AZ, PSV e Twente
LFP: COMPLETA NEW
LIGA ZON SAGRES: Gil-Vicente, Porto, Braga, Sporting
LIGUE 1: Lille, PSG, Rennes, Troyes, Bordeaux, Lyon, Olympique Marseille, Montpellier, Tolouse, Lorient, Bastia, Evian, Sochaux, Stade de reims, saint-etienne, Brest NEW
BUNDESLIGA: Hoffenaim, B. Monaco, Werder Brema, Dortmund e Dosseldorf NEW
OTHERS: Basilea, Celtic, Dinamo Zagabria
Nuovi kit anche per le squadre classiche
fix 1.7.1:
– risolto bug loghi bundesliga
fix 1.8:
caratteristiche dove c'è scritto NEW
More Tags:
patch pes 2012 per pc, pes 12 patch ps3, pes 2009 ps3 formazioni 2013, patch pes 2012 maglie 2013 ps3, pes 2012 ps3 aggiornamento rose 2014, patch pes 12 pc download, pes 2010 aggiornamento rose 2013, pes 2011 x pc aggiornamento rose 2013, pes 2012 ps3 rose
Pes Design Patch Update 2012 by JSA™
Leghe presenti nella Patch:
Premier League Barcalys

Ligue 1

Serie A Tim

Eredivisie

Liga BBVA

Bundesliga

Altre Squadre(Europa)

Altre Squadre(America Latina)

Copa Santander Libertadores

Europa

Africa

Americhe

Asia/Oceania

Serie Bwin (18 squadre perchè con 22 in ML ci sarebbe il crash)

Npower Championship

Bundesliga 2

Liga Adelante
Aggiornamenti della Patch
– Inserite più di 1800 facce
– Risolto il problema del crash in master
– Modificate squadre retrocesse e promosse
– Eliminato selettore di jenkey che dava problemi con la master
– Trasferimenti calciomercato estivo fino al 6/09/2012
– Gameplay Jenkey ultima versione
(Mi scuso per aver ritardato molto per questo aggiornamento,
ma ho avuto diversi problemi da affrontare)
Caratteristiche principali della Patch – Details of Patch
– Compatibile con DLC 4.00
– Fotografi e manti erbosi più dettagliati
– Selettore
– Nuovo menù completo (master,modifica,esibizione,icone ecc.)
– GDB aggiornati
– Sbloccati tutti gli Extra Contents
– Nuovi Manti erbosi
– Nuovi palloni
– Nuove scarpe
– Joypad Ps3 in esibizione
– Nuova barra di caricamento
– Nuovo radar
– Immagini samsung nei leed degli stadi
– Nuovi adboards
– Linee bianche dei manti erbosi più definite
– Sponsor reali in ML
– Nuove facce arbitri
– Exe parallelo che vi consente di avere più patch
– Tutti i nomi fake corretti
– Nuovi guanti portieri
– Nuova playlist
– Coppe reali
– Corretti stemmi,kits,reti,valori giocatori
– Staff master reale
E tanto tanto altro ancora.
More Tags:
patch pes 2013 pc trasferimenti 2014, come modificare design reti pes 13, patch pes 2013 ps3 manto erboso, pes 2009 crash ultima giornata master, pro evo patch 2012, ps3 pro evolution rosa trasferimenti 2014
Fix 1.7:
– rimossi i giocatori fake e i nomi delle squadre fake
– Nomi di tutte le squadre in minuscolo
– nomi di tutti i giocatori in maiuscolo
– nuovi loghi squadre
– nuovi nomi competizioni
– aggiornate anche molte statistiche di giocatori
– aggiorate tutte le formazioni di serie A, anche alcune formazioni di altri campionati
– aggiornati tutti i numeri di maglie dei nuovi acquisti di Serie A e molti della LIGA BBVA
– squadre messe in ordine alfabetico per: Serie A, Serie B, Premier League, Liga BBVA, Liga Zon Sagres, Eredivise, Bundesliga e Ligue 1
– sistemati tutti i banners
– aggiornati i ranking per le nazionali e per le squadre di club
– nuova posizione geografica per le squadre di serie A, Serie B, Premier League, Liga BBVA, Ligue 1, Liga Zon Sagres, Eredivise
– mercato aggiornato a quello estivo con le nuove squadre promosse in ogni campionato:
SERIE A: Pescara, Sampodoria e Torino
PREMIER LEAGUE: Reading, Southampton e west Ham United
BUNDESLIGA: Eintracht Frankfurt, Spvgg Greuther Furth e Fortuna Dusseldorf
LIGA BBVA: Celta Vigo, Valladolid e Deportivo
LIGUE 1: Stade de Reims, Troyes e Bastia
SERIE B: Ternana, Spezia, Pro vercelli e Virtus Lanciano (serie b a 22 squadre)
EREDIVISE: Willem e Zwolle
LIGA ZON SAGRES: Moreirense e Estoril Praia
– mercato aggiornato:
SERIE A: 24/08/2012
SERIE B: 16/08/2012
PREMIER LEAGUE: 18/08/2012
BUNDESLIGA: 18/08/2012
LIGA BBVA: 17/8/2012
COPA LIBERTADORES: 17/8/2012
Squadre aggiornate: Argentinos Juniors, Corinthians, Cruzeiro, Flamengo, Gremio, Independiente,
Internacional, River Plate, Santos, Vasco da Gama
– inserita la cartina della germania
– risolto bug loghi copa libertadores
– inserito logo replay sky
– nuovo scoreboard sky sport
– nuovo scoreboard copa libertadores
– Nuovi indicatori di livello abilità squadre e giocatori
– nuovo game plain
– nuovi callnames: boakye, marrone, masi, pogba, padoin, de sciglio, immobile e insigne, el shaarawy, reus
*callnames di pardo
– inseriti nuovi kit alla stagione 2012/2013:
nuovi kit per tutte le nazionali
serie A: Atalanta, Inter, Juventus, Lazio, Milan, Napoli, Palermo, Sampdoria
EPL: Arsenal, Aston Villa, Chelsea, Everton, Fulham, Liverpool, Manchester City, Manchester United, Newcastle United, Sunderland
EREDIVISE: Feyenoord
LFP: Barcellona, Betis, Espanyol, Granada, Real Madrid, Valencia, Valladolid
LIGA ZON SAGRES: Gil-Vicente, Porto, Braga, Sporting
LIGUE 1: Lille, PSG, Rennes
OTHERS: Basilea, Celtic, Dinamo Zagabria
Nuovi kit anche per le squadre classiche
Fix 1.7.1:
– risolto bug loghi bundesliga
crediti materiale preso:
nazzico (callnames), love pes (ternana e spezia), genko06 (logo replay e scoreboards, Nuovi indicatori di livello abilità squadre e giocatori, game plain)
Jungle86 (per alcuni kit)
More Tags:
de sciglio callname pes 2013, aggiornare pes 2012 pc, aggiornare pes2012 ps3, aggiornare pes 2012 ps3, aggiornare pes 2012, pes 12 aggiornamento, pes 2012 pc aggiornamento rose 2013, aggiornamenti pes 2012 pc, squadre serie a pes 2012