Pro Evolution Soccer 2014 UAE Full GDB by Astracell
PES 2014 AS Roma 14-15 Serie A and Champions League Kits by Tunevi
PES 2014 Manchester City 14-15 Version 2 Kits by Tunevi
PES 2014 FC Torino 14-15 Kits by Tunevi
PES 2014 Puma evoPOWER – Balotelli by Ron69
PES 2013 Valencia CF Away Kits 14/15 by incrediblehulk – Download
PES 2013 Chicago Fire Facepack by cirkac-95 – Download [Ward, Shipp, Segares, Reynish, Palmer, Ianni, Jumper, S. Johnson, Magee, Hurtado, Cochrane, Nyarko, Cocis, A. Fernandez]
PES 2013 Barcelona FC 2014/15 Kits by GhostOfIkarus – Download
PES 2013 Boca Juniors 14/15 Kits by incrediblehulk – Download
PES 2013 Olympique Lyonnais 2014-2015 Kits by jeremz0310 – Download
PES 2013 Kits Pack 2014/15 by DiegoKits – Download
PES 2013 Adizero F50 Messi GoldBlack Boots by Georg1nh00 – Download
Caratteristiche :
Selettore TPS Patch 2014
File opzioni aggiornato al mercato di gennaio 2014
Compatibile con Patch KONAMI 1.12 e DLC 5.0
Corretti loghi squadre per Premier League e Liga Zon Sagres
Corretti Nomi falsi delle squadre
Aggiunta Bundesliga 1 in esibizione
Aggiunti kit per bundesliga 1
Più di 1000 volti corretti (Compresi anche quelli del dlc)
Corretti i nomi delle competizioni
Corretti loghi per tutte le Competizioni
Aggiunto stadio Santiago bernabeu
Aggiunto stadio Camp nou
Aggiunti nuovi kit per determinate squadre
Aggiunti nuovi palloni
Aggiunti nuovi scarpini
Aggiunti nuovi adboard
Nuova Playlist
Tatuaggi per alcuni giocatori
Aggiunti replay Premier league, Serie A,Bundesliga è Liga
Aggiunti Locket room
Aggiunti nuovi guanti per portiere
v1.1:
Aggiunte nuove coreografie by Cris-94
Aggiunte nuove faces
Aggiunti Kit Serie A
Nuova Playlist (Corretta)
v1.2:
Nuovi cori per Milan,Juventus,Bayer Monaco,FC Barcelona,Real Madrid,Valencia, At. Madrid,
Betis,Celta de Vigo,Bilbao,Espanyol,Málaga,
Osasuna,Sevilla,Getafe,Levante è Rayo Vallecano
Nuovi volti per determinate squadre
Nuovi kit 2014 per alcune nazionali
Nuovi kit 2014 per alcune squadre di club (Milan,Atletico madrid,Barcellona,Chelsea,Aston Villa,Ajax,Paris Saint German)
Nuovo intro in "Premi un qualsiasi tasto"
Nuovo Intro mondiali brazile 2014
Nuovo intro Europa League 2014
Aggiunti giocatori mancanti Bundesliga 1
Aggiunta Serie B
Calciomercato aggiornato con dlc 5.0 è patch 1.12
Nuovi adboard per chelsea
v1.3:
compatibile con patch 1.13 e dlc 6.10
nuovi kit 2014-2015 (Fc Inter,Benfica,Atletic Bilbao,Celtic,Zenit,Bayer Monaco,Everton,Galatasaray,Stoke City,WestHam,Manchester United,Fiorentina,Manchester City,Borussia Dortmund,Arsenal,Wolfsburg, West bromwich albion,Sunderland,Villareal,Eintracht Braunschweig,Sporting Braga macron,Fenerbahce,Eintracht Frankfurt,Fc Juventus, Lazio,Lille,Almeria.)
aggiunti alcuni kit mondiali brazile 2014
aggiunto logo replay mondiale 2014
aggiunti alcuni kit mondiali 2014
nuovi volti per determinati giocatori
aggiunti adboard mondiali 2014
aggiunto hachim mastour in prima squadra
aggiunte Cesena Empoli è Palermo in serie A
retrocesse Bologna,Livorno è Catania in serie b
aggiunte Pro vercelli, Perugia,Frosinone è Virtus Entella in serie b
calciomercato aggiornato per alcuni club piu famosi 2014-2015
Nuova soundlist
PES 2014 Arda Turan (+v2) and Miranda Face by DereFlex35
PES 2013 Filipe Luis Face by Grkm – Download
PES 2013 Fenerbahçe 14/15 Kits by incrediblehulk – Download
PES 2013 FC Steaua Bucuresti GDB 2014-2015 v.2 by Vulcanzero – Download
PES 2013 A.C.F. Fiorentina 2014-2015 GDB by ILPrincipino8 – Download
PES 2013 Saprissa 14/15 Kits by Cuervo_92 – Download
PES 2013 F.C. Juventus 2014-2015 Kits by ILPrincipino8 – Download
Manuel Neuer Face For PES 2014 by Cloner
Adam Matthews – Celtic right back player -  PES 2014 Face by DereFlex35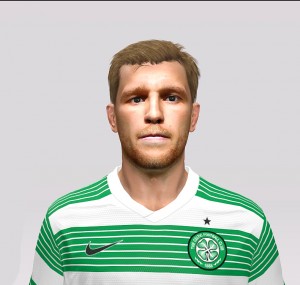 Atletico Madrid Ball For Pes 2014 by iAMIRi
Open zip file and copy pes14_win_dat folder to FileLoader folder. Replace the classic ball.