PES Professionals Patch 2016 V4 All In One (27 June '16)
Patch Features. What's New ?
Compatible With Data Pack 4 And Version 1.05
Data pack 4 Included
Fixed All V3 Bugs
Updated UEFA EURO 2016 Squads
Updated COPA AMERICA 2016 Squads
All COPA AMERICA 2016 Kits
All UEFA EURO 2016 Kits
Add many Summer transfers EX : Morata to Real Madrid
Improve Some Players development rate in Master league after retired
Updated Leagues Badges
Updated competition logos ( Premier League , DFB-Pokal )
Updated teams logos ( Manchester City , West HAM , QPR and more)
Add new season kits for some teams
Updated teams coachs
Add "ORANGE CAF CHAMPIONS LEAGUE" Competition
Add Indonesia National with kits and facepack
Add New Stadiums ( White Hart Lane – Tottenham , Gelora Bung Karno Stadium – Indonesia )
Super cups 2016 updates
Update All leagues Structure (Promotion and relegation)
Update UEFA SUPER CUP 2016 (Real Madrid VS Sevilla)
Add More features for Selector
Add Chants for( Al AHLY , ZAMALEK SC , Egypt national )
Add new faces
Add new balls and boots
And more
General Features :
All DLC (1'2'3'4) Included
Compatible With Online
Premier League Full (Kits , logos , coachs , squads)
Bundesliga Full (Kits , logos , coachs , squads)
Egyptian Premier League (Kits , logos , coachs , squads)
Correct all teams names and logos and kits
Correct all Nationals Squads
Real Coachs Names And Photos
Add new Chants Pack
Selector which you can switch Online/Offline Mode , Referee Kits , Scoreboard , Turfs , StartScreen And More Features
All Nationals anthems
Add 5 Uefa Champions League Teams ( Bate Borisov – Malmo – Shakhtar – Cska Moscow – Astana – Dinamo Zagreb )
Add 3 Uefa Europa League teams ( BESIKTAS JK – FENERBAHCE SK – CELTIC FC )
Stadium Pack By Estarlen Silva
Add 4 New Classic Teams ( La Liga Classic Players , Premiere League Classic Players , Serie A Classic Players , Egyptian League Classic players )
How To Install:
This version is AIO (All In One), no previous versions needed.
Run Installer from "PES Professionals Patch V4 Install.exe" And Select Your PES 2016 Directory
Open Your PES 2016 Directory and open "PES Professionals Patch Selector 2016.exe"
Select (Offline/Online) Mode and Enjoy :)
Common Questions:
 – I Must download earlier patch versions to install the patch ?
This version is AIO, no previous versions needed.
– I must download data packs ?
No, It's already included in PES Professionals patch
– Why no tattoos ?
because "Tatto Mode Patcher" not compatible with Version 1.05 until now
– Can I play online with PES Professionals patch ?
Yes, In patch selector you can switch to online mode
– Can I disable SweetFX ?
Yes, Open selector's tab 'SweetFX' and switch to 'OFF'
– Do I need to uninstall other patches before installing this Patch ?
No, if you install PES Professionals Patch, the game will read it only
– My master league saves or become a legend , will be removed ?
No, but we recommend you to start new ML to enjoy with new patch features
– I didn't get latest transfers or updated squads !
Make sure you run the game in offline mode.
If not solved, Open selector's tab 'Others' and click 'Setup Option File'
Make Sure you have 11 GB at least in your game partition , the installation will crash if the free space is less than required
If the installation still crash although you have enough space , copy Install files to desktop and install the patch from desktop or any place you have fully administration in it.

Credits :Elmodamer, Hosamalfars, Mohamed Triki, Memo Patch Maker, Mahmoud Ibrahim Fçb, Estarlen Silva, Donyavia, Hawke, Txak, Tunizizou, fifacana, JesusHrs, Nemanja, Mo Ha, vangheljs, cRoNoSHaCk, Znovik_S, Kairzhanov_21, A7MED SB, spiritusanto, Fede, rednik, MarioMilan, Grkm, Andrey_Pol, Cronos, Bono10, MT Games 1991, Juegav, Various, WENS
Big Thanks To: Shrief Elafify , Mohamed Tarek Shawky , Shieka facemaker, Facemaker Sameh Momen, kelvinchan327, Chiheb27 Facemaker, Boulbaba facemaker
Patch Previews :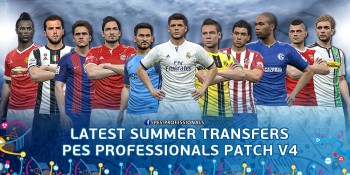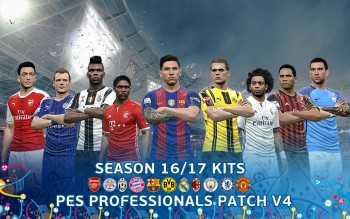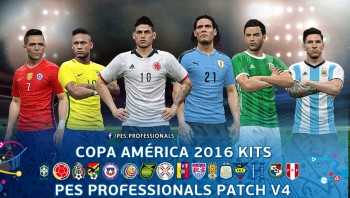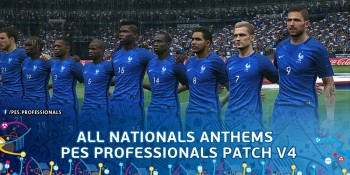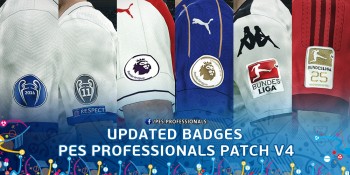 Super Cups 2016-2017 in master league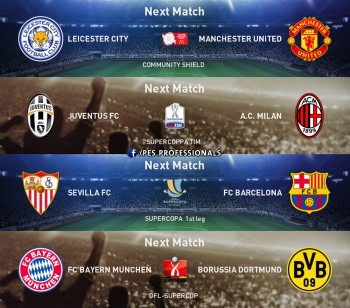 UEFA SUPER CUP 2016 in master league
High Quality Turfs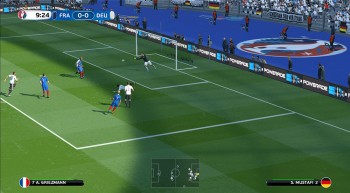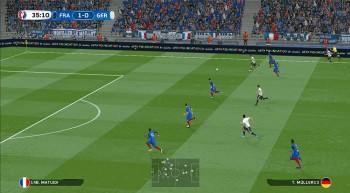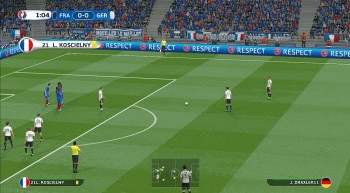 Leicester City in Uefa Champions League in Master League

New Boots and balls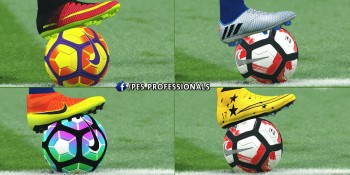 Updated Coachs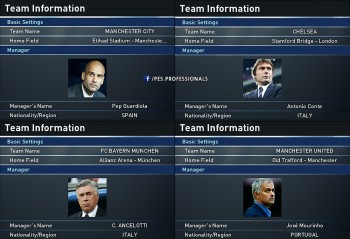 Updated Coachs for added teams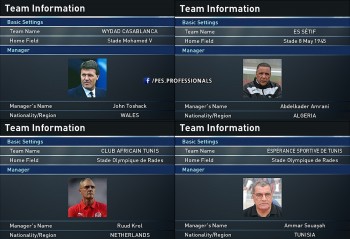 Updated faces and kits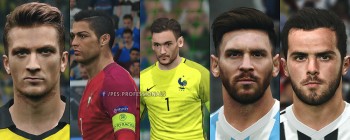 CAF Champions League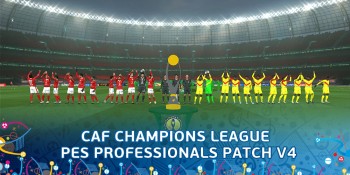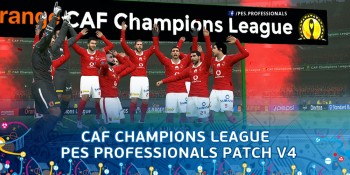 Fix Cska Moscow Squad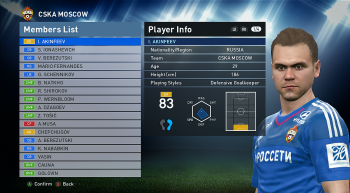 the Selector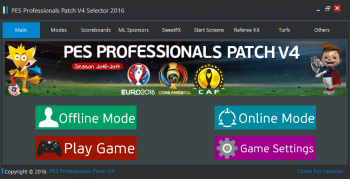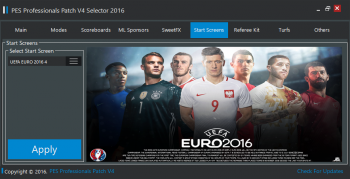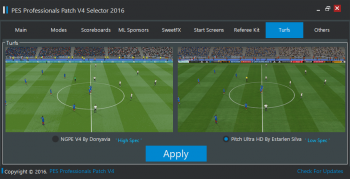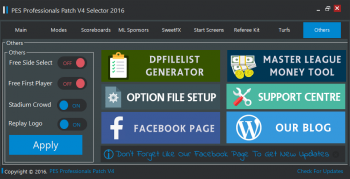 More Previews : here.