PES Professionals Patch 2016 Version 3 All In One (9 March 16)
Patch Features :
Compatible With Data Pack 2 And Version 1.03.2
Compatible With Online
Add BUNDESLIGA Full
Add Egyptian Premiere League Full
Add Winter Transfers ( +270 transfered players )
Add New Players  ( +250 players ) ex : Taşçi , Rashford , Kaptoum
Add Chants Pack
Tatto Mode Included
Add Selector which you can switch Online/Offline Mode , Referee Kits , Scoreboard , StartScreen And More Features
Add 5 Uefa Champions League Teams ( Bate Borisov – Malmo – Shakhtar – Cska Moscow – Astana – Dinamo Zagreb )
Add 3 Uefa Europa League teams ( BESIKTAS JK – FENERBAHCE SK – CELTIC FC )
Add 3 New Classic Teams ( La Liga Classic Players , Premiere League Classic Players , Serie A Classic Players )
Real Coachs Names And Photos
Improve Some Players development rate in Master league
Stadium Pack By Estarlen Silva
Turf Pack By Donyavia
New Stadiums Preview
Add More Faces
Add Boots Pack Include Nike Metal Flash

How To Install:
1 – Run Installer from "PES Professionals Patch V3 Install.exe" And Select Your PES 2016 Directory
** Don't Delete others ".pak" files .. They necessary to complete install
2 – Open Your PES 2016 Directory and open "PES Professionals Patch Selector 2016.exe"
3 – Select (Offline/Online) Mode and Enjoy :)
AIO = no previous version needed.
Credits : Hosamalfars, Shieka facemaker, Elmodamer, Mohamed Triki, Memo Patch Maker, Mahmoud Ibrahim Fç?, Sameh Momen, Estarlen Silva, Donyavia, Hawke, Txak, kelvinchan327, Tunizizou, fifacana, JesusHrs.
Patch Previews :
Latest Winter Transfers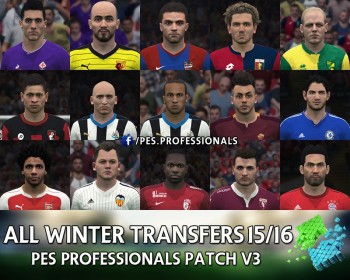 Original Classic Players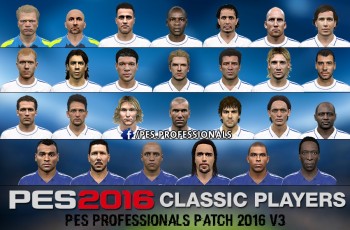 La Liga Classic Players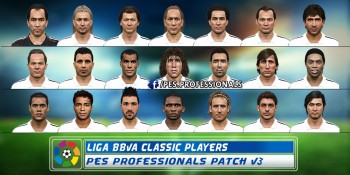 Premier League Classic Players
SERIE A Classic Players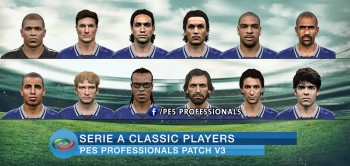 Tatto Mode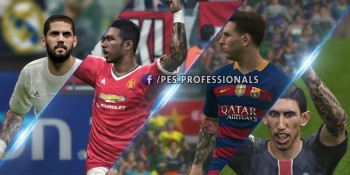 New MESSI & RONALDO Boots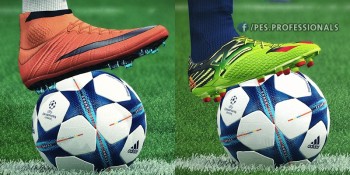 UEFA CHAMPIONS LEAGUE Structure

NEW European teams kit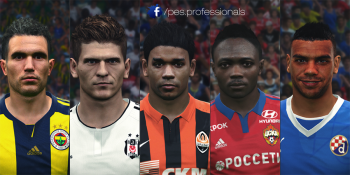 Updated Kits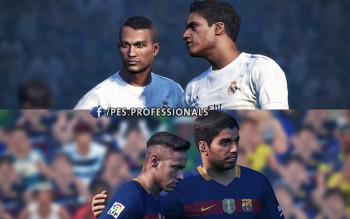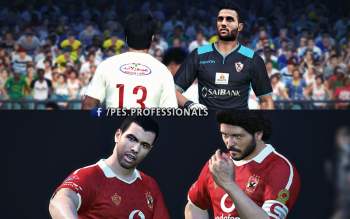 New Stadiums Turf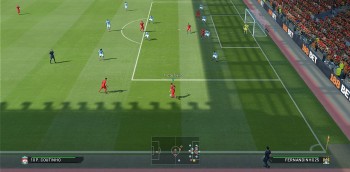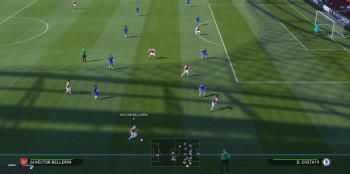 New Stadiums Preview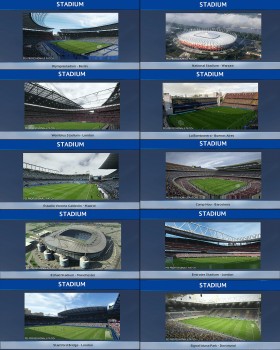 Updated Coach

Selector Preview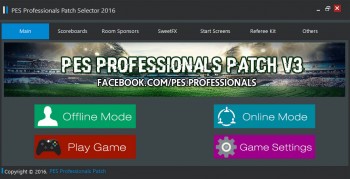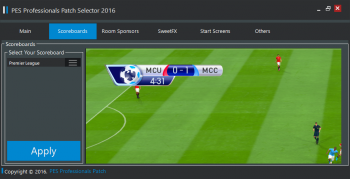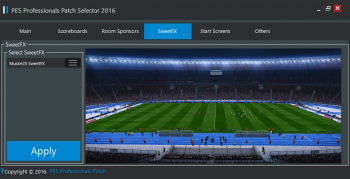 Selector Exclusive Features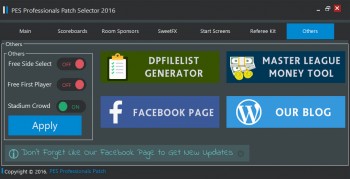 Some Selector Room Sponsors Preview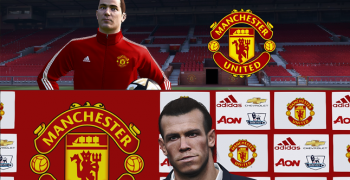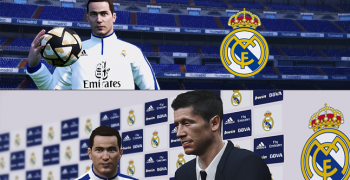 Selector Scoarboards Preview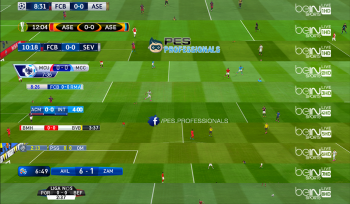 Some Selector Referee Kits Preview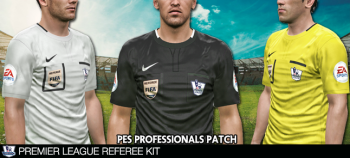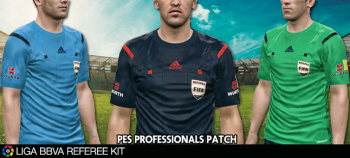 Some Selector Start Screens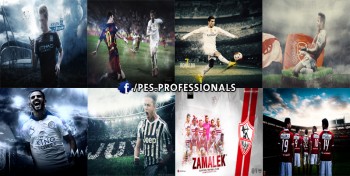 Al AHLY SC Faces Preview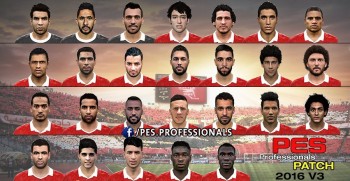 ZAMALEK Faces Preview