PES Fix-to-Real 2015 Patch v1.0
THIS PATCH CONTAINS:
1. Over 150 real manager names and faces
2. Over 200 real manager names
3. All competitions real logos
4. All club real badges and names
5. Added LIGA CLASSICA – with some great classic teams.
6. Bundesliga
GENERAL INFO:
The patch is not full. Expected full version with version 1.01 or 1.02. Also possible version 2.0 to be like new patch.
In this patch Bundesliga is not full (need to add players), Liga Classica is not full (RIP team, CL Winners, LA LIGA, BUNDESLIGA, SERIE A and BPL LEGENDS are ful teams). Soon upgraded version of patch will be available.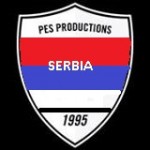 Patch maked by: Stefano_di_Bosco (https://www.facebook.com/sdibosco)
In association with: PES Highlights (https://www.facebook.com/proevohl)
It is patch making team from SERBIA!
Enjoy the patch!