India 2013-15 Team Kits For Pes 2014 by physicist 3D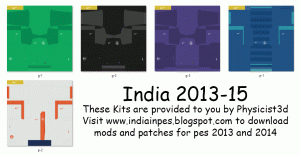 Hello, Blog Readers, I'am presenting Indian Team kits (2013-15) before you so that you can use it in pes 2013. The Kits are updated and in high quality as you can see the preview of these kits: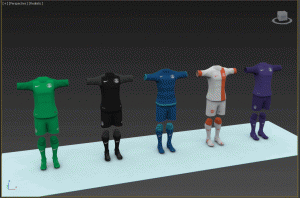 Like me, many indian football wants to play as their team in the most populus soccer game PES that is why i created these kits from scratch using templete. I will also release a mod/patch for pes 2014 shortly with correct names and emblems.
So keep a look at my blog www.indiainpes.blogspot.com for updates.
Finally here is the download link for these kits :
Thanks for reading my blog.