Hello!
I'm sorry for my english.
I'm a big fan of football simulator Pro Evolution Soccer and a big fan of RPG Gothic.
The geography of the world invented by Piranha Bytes and the existance of NPC such as Eusebio, Torrez, Fletcher, Raul, Owen, Larson and others, inspired me to crazy idea - how would it look if NPC of this game were to playing football?
I started creating patch with this idea for myself, but afterwards I thought it might be interesting to someone else.
PES2012.Gothic-patch
by VDG & VDG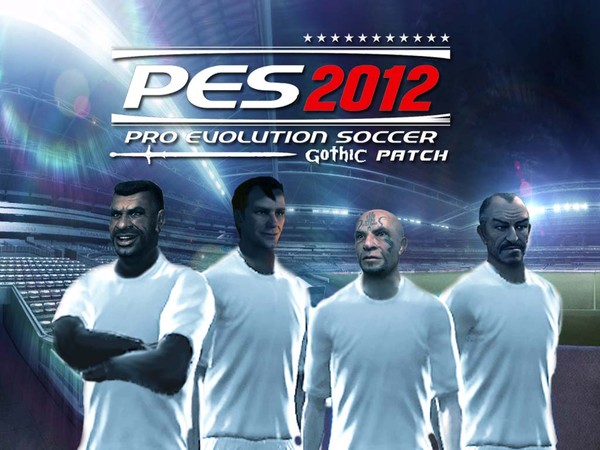 languages of the text in the game: ENG, GER, RUS
The required version of the game is any.
v.1.03 DLC 2.00 of PES2012 is automatically installed with the patch.
Short description:
This patch is for fans of games in the series "Gothic" and "PES".
Imagine that football from our world came into the World of Gothic.
Inhabitants of Morgrad began to fight on football arenas, not battlefields.
Now you can start your chronicles of football tournaments of Gothic!
Features:
- Mode of "Copa Libertadores" replaced by "Gothicball League";
- 38 teams from 5 areas of Gothic (Varant, Myrtana, Nordmar, Khorinis, Argaan), having its own special logos, kits, players (characters) from the game series "Gothic";
- 15 stadiums in different localities of the World of Gothic;
- m**** by Kai Rosenkranz;
- and more.
Screens: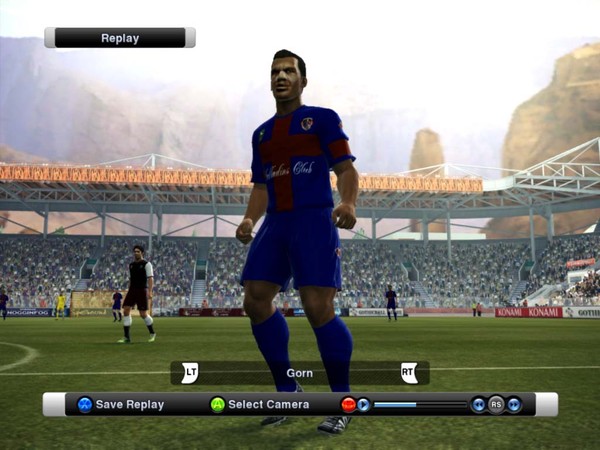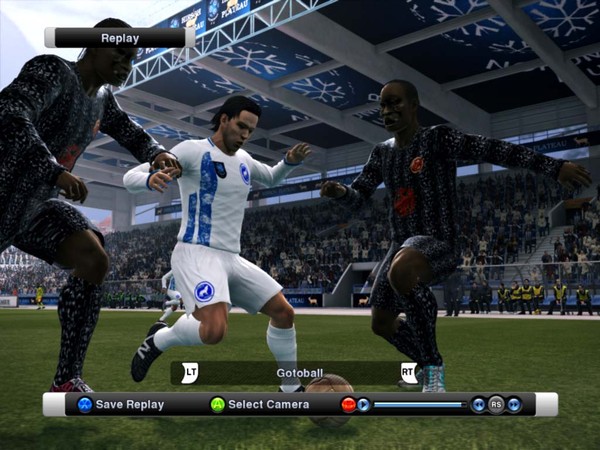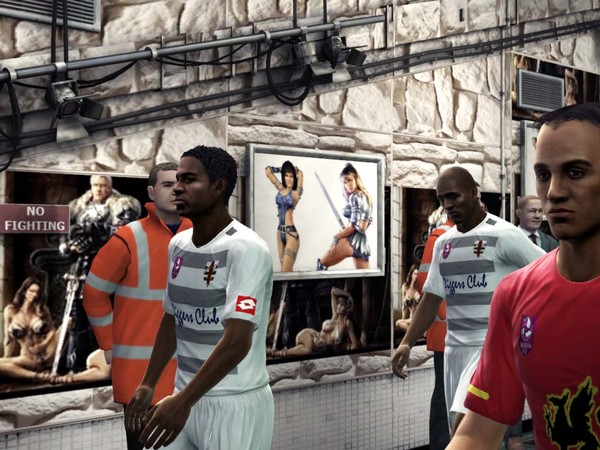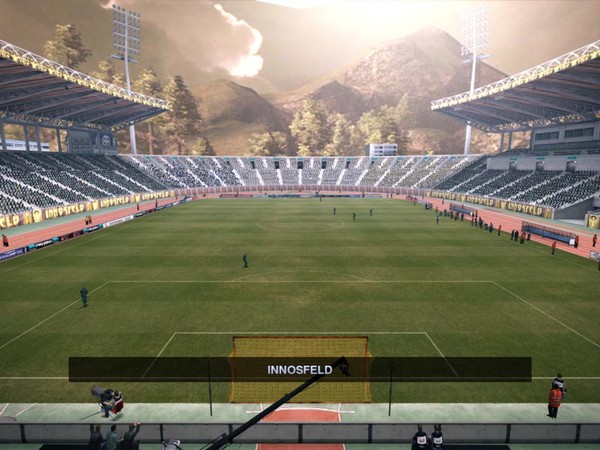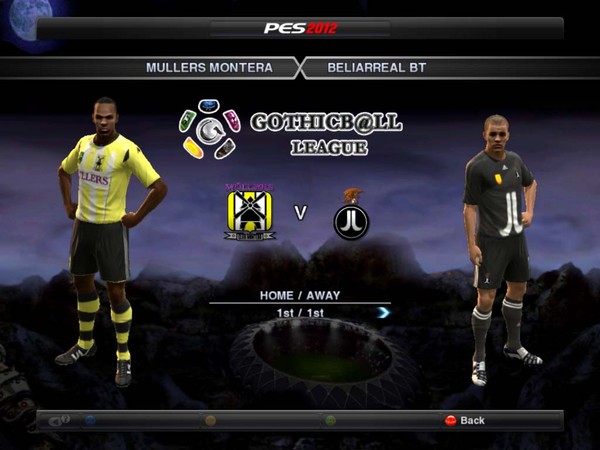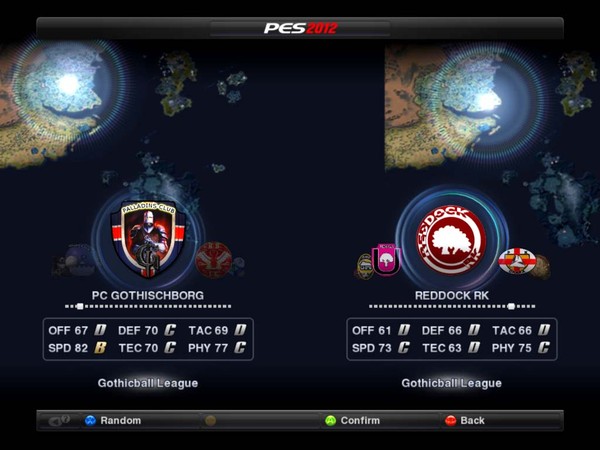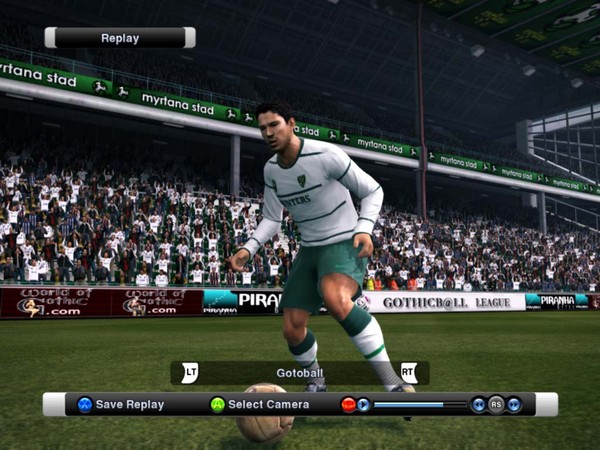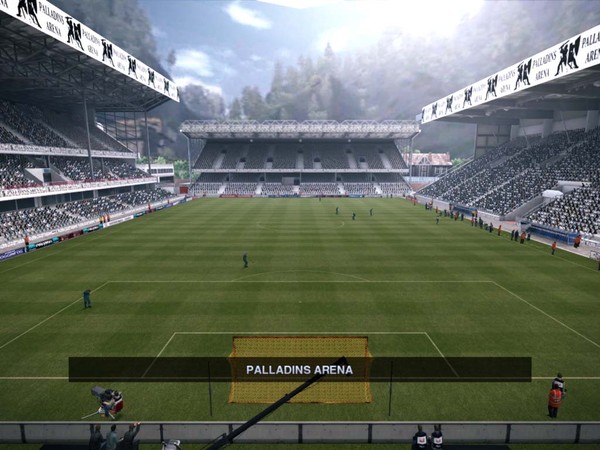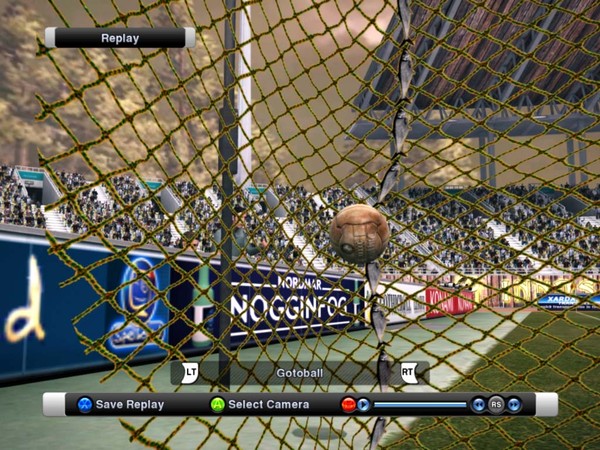 Follow to links below to view the patch announcement:
http://youtu.be/4zu_XrYG-ts
http://youtu.be/39xGENS5_i0
and links to download the PES2012.Gothic-patch:
http://www.mediafire.com/?135u82cky82lgnj
- (part1 - 150Mb)
http://www.mediafire.com/?sia77ozowwitd8v
- (part2 - 140Mb)
http://depositfiles.com/files/o0yc6ta6s
- (in one archive - 290Mb)
Install:
the instruction - in "readme_en.txt", "readme_ru.txt".