This is Nike CTR360 Maestri Bootpack, for nostalgia's sake. It's For PES 2017, but can also be used on PES 2016. 
I didn't make it a cpk file so that it can be manually inserted in the bootpack that you are using now. 
In the zip data, there are boots folders which I sorted according to the preview pict (also have the same numbers with the folder's first name).
Enjoy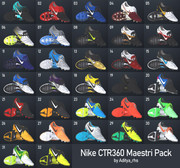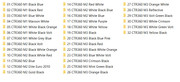 Download Link:
Mediafire
Credits: AbdulazizPES, Fuyu Pes17 Boots, Tisera 09, WECN, Kralle79, Qinchao, Sad.Kulnie, ALKMNDZA, Ron69, Gcerq and all PES Bootmakers