NEW HD NETS + NETSHAPES + COLOURFUL NETS
Collected, Organized and Presented by SergiGK . Enjoy !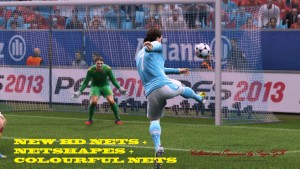 There are 4 new nets !
Large and Tight Hexagonal, Large and tight Square.
All full HD and works perfectly ! No doubt they are making game much more enjoyable .
Also,
There is a new netshape !
Brasilian style !