Eiji Kawashima PES 2014 Face by A.Mussoullini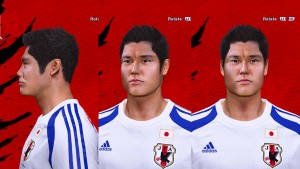 PES 2013 Real Madrid 2014-2015 Full GDB by superclassical_3L – Download
PES 2013 Olympique Lyonnais 2014-2015 Full GDB by superclassical_3L – Download
PES 2013 Flamengo 14-15 GDB Kits by Gabriel5 – Download (Pass: KitsByGabriel5)
Alan Dzagoev [CSKA Moscow] Face Pes 2014 by dz patchers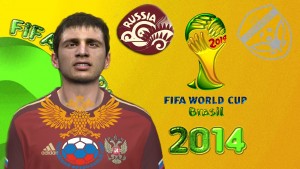 Pro Evolution Soccer 2014 Totti Face By H.B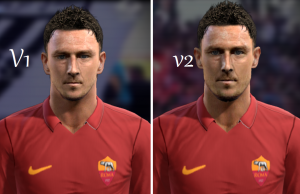 PESSTP V3.0 ROAD TO THE WORLD CUP BY TUN MAKERS
SOON …

THIS PATCH WILL UPDATE THE WHOLE GAME TO BE FOR THE NEST SEASON 2014/2015 IT MEANS KITS/PLAYERS/TRANSFER/TEAMS/LEAGUES ETC ….
OF COURSE . OUR PATCH WILL AD MANY ARAB LEAGUES & ADD CAF CHAMPIONS LEAGUE .

ALSO THIS PATCH WILL INCLUDE LAST WORLD CUP EFFECTIFS FOR NATIONAL TEAMS .

DON'T FORGET THAT THIS PATCH WILL INCLUDE MANY NEW GRAPHICS AND SPECIALLY FOR THE WORLD CUP .

FORM MORE QUESTION AND PREVIEWS YOU CAN VISIT US ON OUR FACEBOOK PAGE.
PES2014 Hachim Mastour Face by Casablancais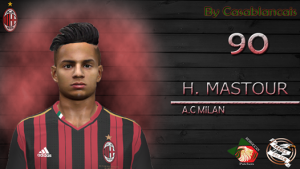 New Edit by PREDATOR – a Ball for Pes2014
PATCH Fifa World Cup ♦Brazil♦ For Pes2013  of PESCITY.Com … Coming soon !
With the beginning of World Cup ; Persian Editor Group of Pescity.com attempted to make a patch fifa world cup Brazil for Pes2013 now done.
Thanks of Persian Editor Group PESCITY.COM
PESEdit 2014 Patch v4.4
The new PESEdit 2014 Patch version 4.4 includes Konami's latest PES 2014 Data Pack 6.10, which means it comes with the full new Copa Libertadores game mode. The latest announced 2014 World Cup squads have also been added for teams like Brazil, England and Germany.
Additionally, the PESEdit 2014 Patch 4.4 also includes some new kits, including the Barcelona 14-15 Home Kit, the new Bosnia and Herzegovina adidas shirts and the new Spain alternative WC shirt.
PESEdit.com 2014 Patch 4.4 New Features :
- PES 2014 Data Pack 6.10: Includes the latest PES 2014 Data Pack which comes with Copa Libertadores 2014 mode
- World Cup squads: latest announced 2014 World Cup squads, including Brazil, England, Germany, Spain, USA
- New kits: Barcelona, Bosnia and Herzegovina, Honduras, South Africa, Spain
Make sure to closely read the PESEdit 2014 Patch Installation Instructions (inside) before installing.