PES 2014 Galatasaray 2014-15 Kit Pack By SRT
Enjoy ♥
Wayne Routledge is an English footballer who plays as a winger for Swansea City in EPL.
Garry Monk is an defender who plays for Swansea City and the club's interim player-manager.
PES UCL 2014 adboards Knock-Out stage by db89
Copy the "pes14_win_dat" folder on your FileLoader folder. You need administrative privileges to copy the folder. Requires Jenkey1002′s FileLoader.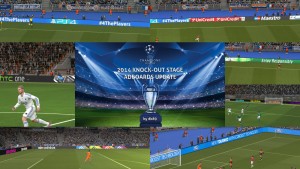 IMPORTANT: You can use these adboards on your patch, but you have to credit me as author.
Description Update 1 : In this update spec face, hair spec, fix hole in the head, face, side, side view of the ear, also added config and skin color and skin color spec was added, edited the face edithair win 32 model, we adjusted some errors on the face . dds for better quality and reality and finally normal.dds abidal own face that was not before.
Screenshot :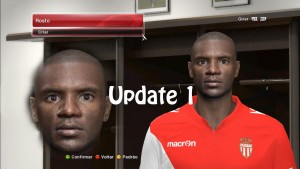 PES 2014 – BPL Mini Face Pack Vol. 2 by Hawke
Assaidi, Feruz, Kasami, Puncheon and Wanyama.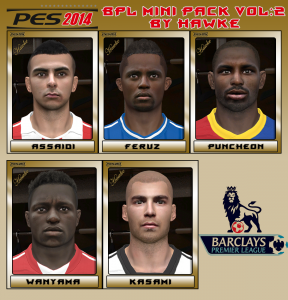 PES 2014 HD Stadium Previews [Kits Style] by MichW
List of stadiums:
Old Trafford
Wembley Stadium
Allianz Arena
Guiseppe Meazza
San Siro
Juventus Stadium
Estádio da Luz
Stade de France
Estadio Urbano Caldeira
Estádio do Morumbi
El Monumental
King Fahd International Stadium
Saitama Stadium 2002
Camp Nou
Vicente Calderon
Stamford Bridge
Ghencea Stadium
Partizana Stadium
Crvene Zvezde Stadium
Maksimir GNK Dinamo Zagreb
Santiago Bernabeu
National Arena Stadium
Poljud HNK Hajduk Split
Illie Oana Stadium
Anfield Stadium
Mestalla Stadium
La Rosaleda Stadium
Signal Iduna Park Stadium
PES 2014 Facepack International Vol. 4 By Tunizizou [22.02]
How To Install :
Copy in pes14_win_dat\common\character0\model\character\fa ce\real
if you want GBD map :
player=820,"Ferdinand"
player=7836,"Flamini"
player=33861,"Nocerino"
player=35477,"Cavani"
player=36766,"Mata"
player=36770,"Kroos"
player=36797,"Mitroglu"
player=37416,"Capoue"
player=42898,"Moura"
player=45993,"Marquinhos"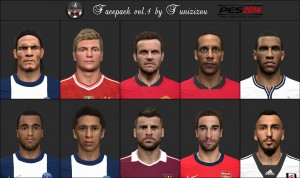 Important :
Don't forget to change head and neck settings in edit mode for realistic appearence
Credits :
Lostpfg for collab on Mitroglu
sxsxsx pes face importer/exporter
PES 2013 Option File UPDATE 20.02.2014 by Asun11
Features :
- Compatible with SUN-Patch 2013 & PESEdit 6.0
- Fix Squad Number, Formation, Missing Transfer, Missing Player
- Updated Serie A, Premier League, Liga BBVA, Ligue 1, Bundesliga, Eredisvisie, Liga Zon Sagres
Young Portuguese footballer currently playing for Liverpool.