PES 2014 EPL Replay 13/14 by KO
- Copy file in FileLoader
PES 2014 Facepack no. 1 by Rahul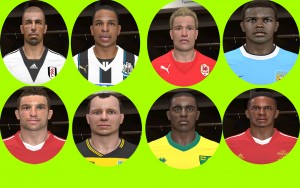 [map]
player=46532,"Lambert"
player=41006,"BOYATA"
player=37918,"Guzan"
player=47076,"Cornelius"
player=8846,"Dejagah"
player=35019,"Remy"
player=37433,"Fer"
player=47238,"Clyne"
PES 2013 New Face Alvaro Negredo by jo7facemaker mais em – FB.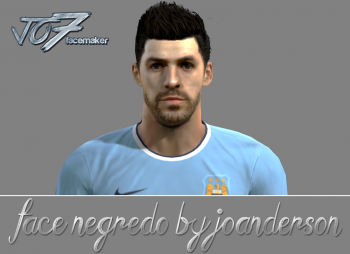 PSM Makassar PES2014 Face Pack v.1 by Angga.IP
Markus, Rahmat and Roman Camelo.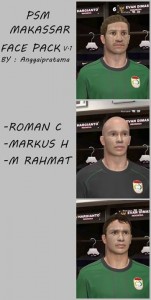 PES 2014 Karim Benzema Face By DzGeNiO
player=8944,"Benzema"
Preview :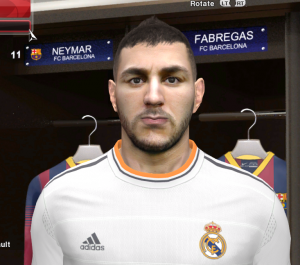 Autor website : here. For Faces Request : here.
How to make faces ? Watch and learn these beginning-to-end tutorials in facemaking by sniglet :
PHOTOSHOP
PART 1
Make a photo of a face look at the camera
Software: Photoshop
Teaches you how to rotate a photo that is slightly angled off centre, which makes creating an accurate 3D model much simpler.
PART 2
Remove harsh shadows from a photo
Software: Photoshop
Learn how to remove shadows from a photo that is otherwise fine to use for face/texture creation.
PART 3
Rotate a face up (or down) to make it more level
Software: Photoshop
Fix the UP/DOWN angle that the face is looking. Use other photo references (that may be lower quality) to check for accuracy.
BLENDER
PART 4
Setting up the face in Blender
Software: Blender
Get your face ready to edit in Blender. Choose your base model(s). Setting up the face folder. Import the face into Blender. Import your reference photo from part 3 into the background.
PART 5
Align the face and hair
Software: Blender
Stitch the face and hair elements together. Learn how to join and detach objects. Remember: always detach and rename objects before exporting!
PART 6
3D Modelling the front face
Software: Blender
Learn to model the front face, including ears, eyes, nose and mouth.
PART 7
3D Modelling the profile (side) face
Software: Blender, Photoshop
Choose a good profile photo, make a low quality image work for you, then edit your 3D face to fit the new profile.
PART 8
Texturing – Applying the main texture
Software: Blender, Photoshop
Learn how to apply the main texture via a projection map.
This is based on the texturing tutorial by Tunizizou.
Arema Cronus 2013/2014 Kits Update By AGAMSF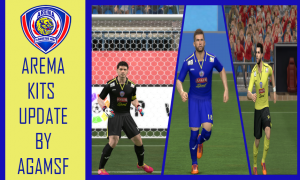 Pack Replay Logo PES 2014 version 1 By Firas Zinou
How To install :
just copy pes14_win_dat folder to File loader
All right reserved To Firas Zinou.
Credits : KONAMI/SCALEFORM
Enjoy !
FC Dynamo Kyiv Facepack PES2014 by Oleh44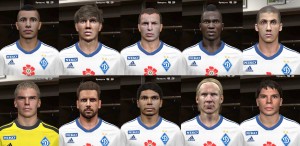 - Belhanda
- Garmash
- Husyev
- Ideye Brown
- Khacheridi
- Koval
- Miguel Veloso
- Tremoulinas
- Vida
- Vukojevic
Evhen Konoplyanka Face PES 2014 by shamrik_gunners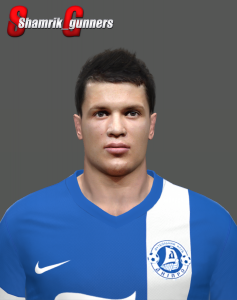 ID is 305518, in PES 2014 as a fake player (Korkhska) in Ukraine NT.