PES 2014 Dinamo Zagreb Kits By AGAMSF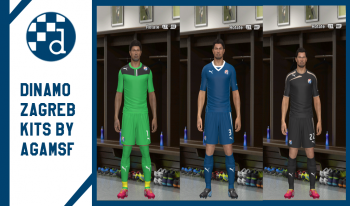 PES 2014 Scoreboard Pack v3 by suptortion
TÜRKÇESPİKER ve MODDINGTR SİTELERİNDE PAYLAŞILMASI YASAKTIR!
PES 2014 will have a new update Tuesday 22nd April.
PES 2014 Patch 1.12 and PES 2014 Data Pack 5.0 will be released !
Release planned between 06:00-09:00 UTC
Watch these 2 videos to see the new faces from PES 2014 Data Pack 5.0.
PES 2014 Chelsea Graphic Mod by Firas Zinou
Features :
- Change Start Screen
- Change Top Menu Mod Select
- Change Background Match
- Change CMN Textures
- Add New Locker Room As An ADD-on
- ADD New Font CHELSEA For Main Menu
- Add NEw Top MEnu Left Background
- Add New Home & Away & "VS" Icons
Credit : Jenkey1002 For Tools / G-STYLE : Locker Room
PES2013 Nike 2014-2015 Football Boots Colorways by mC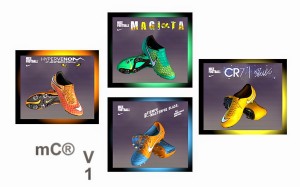 KONAMI announces its new mobile soccer game, "PES MANAGER"!
"PES MANAGER" is the international version of "World Soccer Collection S", the leading soccer game app in Japan! The game is rich in content and features realistic 3D matches and over 1,500 star player badges using actual photographs of players from various EU leagues. Also, the intuitive gameplay and controls make it easy for any soccer fan to enjoy anytime and anywhere!
A Pre-launch Shootout Challenge campaign is currently being held.
Check out the PES MANAGER official website for more details and don't miss out!
Set Player Badges that have special skills to unleash super plays!
The higher the level of Excitement is when you win a match, the more rewards you can earn!
"PES MANAGER" offers various match types such as: Challenge Matches, Cup Contests, and Special Matches! Master the Training and Formation elements to strengthen your team and claim the top spot by taking out the competition!
Try the Shootout Challenge!
1. Register your Email address.
2. After registering your Email address, you will receive a confirmation email with a personal URL leading to the Shootout Challenge page. Please be sure to use that specific URL to access the campaign.
3. Take a shot at one of the Emblems to receive a star player!
PES 2014 Lasse Schone Face by Hawke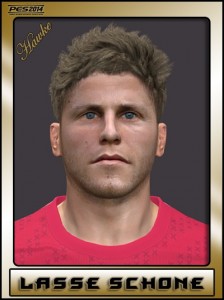 PES 2014 PS3 Patch by aldimanx v3.3
Whats new v3.3  ?
- add DLC World Cup!
- add missing wolfsburg
- fix some bugs
- fix freeze in games
- add bayern badge
- update kits Skybet
- update some ISL team kits season 13-14
- add 3rd/4th kits for skybet & liga MX
- compatible with DLC World cup
- 18 team liga MX fix