PES 2014 Colombian Facepack No. 4 by DamageCase66
PES 2014 River Plate Mini Facepack by DamageCase66
PES 2014 Adidas Samba Primeknit FG UPDATE by Ron69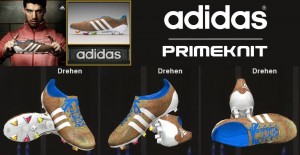 PES 2014 Fábio Henrique Tavares aka Fabinho [Monaco FC] Face By Spiritusanto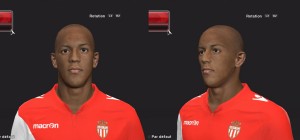 PES 2014 Nike CTR360 Maestri III FG Crimson/Black/Chrome by Ron69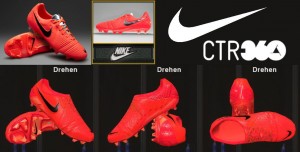 Download PES 2014 PS3 7oy's Option File Update 9.2 DLC 4.3
- All unlicensed clubs made licensed. Kits added to all Premier League, Liga Zon Sagres clubs and more. Most teams have their real crests however not all as konami have capped a limit of 100 imported emblems to the game.
- All national teams given kits
- 18 team Skybet championship replaces konami's fictional D2 league
- Full Bundesliga replaces Konami's fictional PEU League
- Full J. League replaces Konami's fictional PAS League
- Full Liga Postobon replaces Konami's fictional PLA League
- All competitions given real life names
- Added missing champions league teams plus Dynamo Zagreb and Dinamo Kiev to other European teams. Motherwell have been replaced by Kiev.
- Added new teams to AFC Champions League and Copa Liberdores and other Asia and other Latam teams including Ulsan Hyundai, Sydney FC, Club America and more.
- Edited the hidden fake teams that appear in Master League. This adds hundreds more real life players to the game available for purchase in Master League. New teams hidden in the game include Metalist Kharkiv, Partizan, Fenerbache and much more. Afrcian Champions AL Ahly will show up in the Fifa club world cup in place of the fictional Pleasure Horn. Please note however that due to circumstances out of my control hidden fake clubs will still have their fictional names i.e Kirksburgh City but will have real life squads and real life kits. Also note a few teams such as Rosenborg will have generic kits as there is a limit of 600 imported kits. This all only affects hidden fake clubs in Master League. If you want to edit the players belonging to the hidden clubs you can find them in 'List of Altered Players' in edit mode, but be warned, that list is huge to say the least.
- Corrected accessories for all Premier League, several Argentina Premier Division teams and all Bundesliga teams and well as some other teams from other leagues. More to follow.
- Added hundreds of new faces to the game to go along with the ones done by konami via the in game face builder. For full list of faces added please see the attached face list that comes with your download or else face list below.
- Edited every premier league player to at least have a realistic hairstyle. In some cases I corrected or updated the hairstyle of players with a Konami pre-set faces. For example I gave Dzeko a better hairstyle than konami have by default and I updated Lukaku's hair.
- Assigned more realistic stadiums to every team in the game. By default every team plays at Konami stadium. I have changed this and assigned a stadium that looks closer to the team's real life staidum.
- Gameplay improving tactics implemented by myself and Klashman's. Please note the latest DLC re-set all tactics in game but I will re-apply them for the next version.
- Classic players replaced by real life youth players that will show up as free agents in Master League should you enable Classic Players before starting the mode.
PES 2014 Option File Xbox 360 Update 15.03.2014 by Lucassias87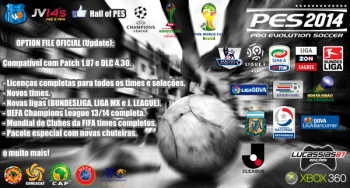 Compatível com:
-> Patch 1.07.
-> DLC 4.30.
-> Xbox 360 Bloqueado e Desbloqueado.
Tamanho do Arquivo:
-> Compactado: 257 MB
-> Descompactado: 1.09 GB
Chuteiras by Ron69 convertidas por Fernando Sanchez:
Faça o download do arquivo, passe para seu pendrive
usando o programa Horizon. Feito isso, passe o arquivo
para o Xbox salvando na mesma memória onde estão
salvas as DLC's, em poucas palavras a DLC 3.0 deverá
ser substituídas por esse novo arquivo.
Conteúdo:
- Transferências do Brasileirão 90%.
- Bundesliga 100% (kits, formações, emblemas, numerações e elencos).
- Liga BBVA Bancomer 100% (kits, formações, emblemas, numerações e elencos).
- Escudos oficiais de ligas e copas.
- Uniformes 100% para todos os times não licenciados.
- Uniformes 100% para todas as seleções não licenciadas.
- Jogadores fictícios das seleções eliminados.
- Nomes de jogadores fictícios de seleções 100% traduzidos.
- Escudos oficiais para todos os times não licenciados.
- Jovens promessas criadas.
- Seleções clássicas com emblemas e uniformes personalizados.
- UEFA Champions League 13/14 completa.
- Mundial de Clubes da FIFA 2013 completo.
- Uniformes 2014 para todas as seleções participantes da Copa.
Times criados:
UEFA Champions League 13/14:
-> F.C. Áustria Wien
-> F.C. Basel
-> F.C. Steaua Bucuresti
-> F.C. Viktoria Plzeñ
UEFA Europa League 13/14:
-> F.C. Anji Makhachkala
-> F.C. Spartak Moscow
Super Liga da Turquia:
-> Besiktas J.K.
-> Fenerbahçe S.K.
-> Trabzonspor A.S.
Brasileirão Série B:
-> Santa Cruz F.C.
Mundial de Clubes da FIFA 2013:
-> Auckland City F.C.
-> Al-Ahly S.C.
-> Raja Casablanca
Parceiros:
-> WE BROTHERS
-> JVPES & FIFA
-> Hall of PES
-> MF Option File
-> WLPES
-> Beto Edições
-> Fernando Sanchez
Com a ajuda deles que é o melhor Option File para Xbox!
PES 2014 Wales 2014 GDB Kits by Tunevi
PES2014 International Facepack vol. 4 by Elmodamer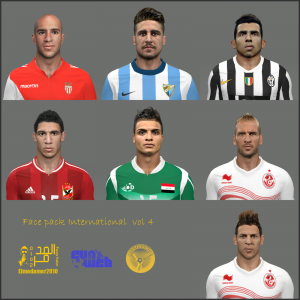 PES 2014 Algeria GDB World Cup 2014 Kits by Firas Zinou