PES 2013 Option File Summer Transfers by nidal0xp
PES 2013 Mini Facepack by JokeR with Cabaye and Valbuena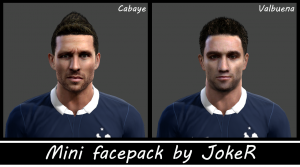 PES 2013 Nogometni Klub Maribor 14-15 Kits by Cuervo_92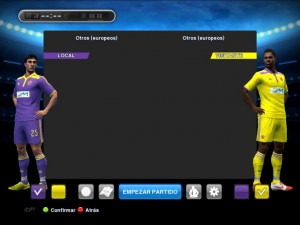 PES 2015 Demo Team List : Due to release on all consoles except PC on 17 september, the pes 2015 demo team list has been revealed today; the same teams are also in Winning Eleven 2015 demo.
Athletic Bilbao
Atlético Madrid
Barcelona
Bayern München
Juventus
Napoli
Real Madrid
* here is the team list from FIFA 15 demo set to be released on 9 september.
PES 2013 – Option File by Fast Eagle (update 02/09/2014) – beta version
– update transfers.
Next update very soon:
– updated leagues for new season 14/15 (promotion and relegation)
– updated teams squad (summer transfer)
– updated most teams kits
– updated leagues balls
– revised player stats
PES 2013 PESMAZ Ball Pack by Maz
PES 2013 Valencia Mini Facepack by pablobyk
PES 2013 Domenico Berardi (Sassulo) Face by Prince
PES 2014 UPDATE adidas Predator Instinct FG World Cup 2014 – Black/Orange/White by Ron69
PES 2014 Felipe Santana Face by Professional