Hoarau v1 PES14 Face By spiritusanto

PES 2014 Senegal Kits By AGAMSF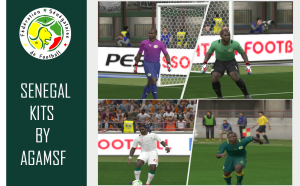 PES 2014 Deulofeu Face by XdjuanmiXD0205. Instrucciones :
1) Descargar archivo, descomprimirlo.
2) Copiarlo en el Fileloader que esta en la carpeta del juego.
Creditos : Ðzgeñiø Facemaker
GENERAL:
File Loader 1.0.2.4
Compatible with Patch KONAMI 1.04 and DLC 2.0
You can also play with other patches
New Folder save
TEAMS:
62 new kits for many teams
Corrected logos for the Premier League and Liga Zon Sagres
Fixed fake names of the teams
Sleeve for Premier, Serie A, La Liga Zon Sagres
PLAYERS:
32 new faces for players
COMPETITIONS:
Corrected the names of the competitions
Corrected logos for all competitions
STADIUMS:
New turf Old Trafford and Allianz Arena Juventus Stadium
Ultra HD Skies
Now available 22 stadiums: camp nou , Bombonera , Prince Abdullah Al Faisal Stadium
Behind Goal Ads
New adboards Serie A
GRAPHICS:
New offside line
PS3 Button
New corner flag
New referee kits Exhibition mode , CL, EL, Copa Libertadores AFC Champions League
CL/EL Captains Arm Bands
Stamford Bridge For PES 2014 Made by Iepure
– LIKE MY FACEBOOK PAGE IF YOU WANNA SHARE MY WORK! www.facebook.com/AndreiIepureBlog
– IF YOU ADD MY STADIUM IN YOUR PATCH WRITE MY NAME IN YOUR RELEASE POST!
– PASSWORD FOR ARCHIVE: www.facebook.com/AndreiIepureBlog
How to install: TEXT DOCUMENT IN ARCHIVE!!!
Screen:
Download link:
Pro Duta FC Kits By AGAMSF
BVB Facepack by Ninja
Weidenfeller and Sokratis.
Arema Indonesia 2012-2013 GDB Kit by mislam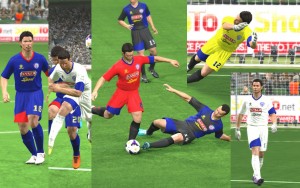 Visit My BLOG : click here.