Casillas Face for PES 2014 By Alir110
My Blog : Alir110.Blogsky.com
PESEdit.com 2014 Patch 0.2
PESEdit.com 2014 Patch 0.2 is the second version of PESEdit.com 2014 Patch. PESEdit.com 2014 Patch 0.2 adds 4 Bundesliga teams, corrects more kits, transfers and player names.
New Features PESEdit.com 2014 Patch 0.2 :
Added 4 NEW Bundesliga Teams: Dortmund, Frankfurt, Mainz, Wolfsburg
Added Tottenham Home, Away, Third Kits, Liverpool Away, Third
Added kits: Argentina, Croatia, Egypt, Peru, Thailand
Corrected fake player names for African and Asian National Teams
Completed transfers for Premier League and La Liga
Fixed 'Edit Mode bug'
Corrected Greek and Russian team names
Fixed many incorrect Squad Numbers
General Feeatures PESEdit.com 2014 Patch :
Full Online Mode compatibility
Includes latest PES 2014 Patch 1.01 and Data Pack 1.00
Corrects kits for all Premier League teams and many unlicensed National Teams
Fixed team names and emblems for Premier League and Liga ZON Sagres teams
Corrected player names for unlicensed National Teams (Algeria, Bosnia, Japan, Netherlands, United States etc.)
Fixed names and emblems for all competitions
Updated transfers for most important teams + full Premier League and La Liga
Fixed lineups for 50+ teams (Arsenal, Liverpool, Napoli etc.)
Download PESEdit.com 2014 Patch 0.2 :
Barcelona ball for pes 2014 by iAMIRi
Copy to dt15.cpk
Replace the classic ball.
PES 2014 Old Trafford Turf v.3 by chrismas
Brightest Night Turf
Installation:
Extract the archive and copy the "pes14_win_dat" folder into your FileLoader folder.
Credits:
chrismas for the Turf texture
KO as I've used his wide_n1.dds and wide_n2.dds
MyPES14 Patch 1.0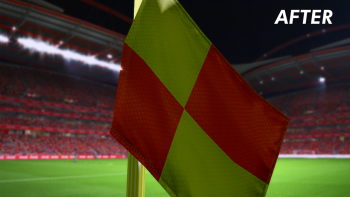 Contains :
- Realistic Stadium Preview
- HD Net Texture
- Own launcer (MyPES14 Beta)
- HD Corner Flag
Credits :
Jenky1002
Stahuuuu
Firas Zinou
Drunk
* compatible with PESEDIT Patch 0.1
Download :
Please visit: my blog.
Champions League / Europa League Captains Arm Bands By Hawke
[fixed version]
* install via File Loader by Jenkey1002
PES2014 File Loader Full 1.0.0.7 by Jenkey1002
Version 1.0.0.7 Alpha test :
Update FileLoader : Improve loading speed & performance, stability
Added new plugin : Songloader.dll (beta) & Speeder.dll (testing)
How to use hca file with Songloader :
Create sub folder has same name with awb file where hca was storaged.
Example : if want to load hca file in BGM.awb, you have to create folder "FileLoader\pes14_snd\common\bgm\BGM.awb\"
Put hca file inside that created folder with file name follow formula : ".hca"
Example : "58.hca" (later I'll update File Explorer to show track ID inside awb file .)
Note : Don't forget Songloader.dll & Speeder.dll are alpha state (not 100% working), please test if you want to help.
Download (example song included) :
Real Madrid titles by Kian Rasooli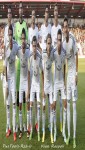 edit: download link broken, needs mirror and new screenshot.
Premier League Kit Pack 2013/2014 for PES 2013 made by Kian Rasooli from PesEdit Patch
edit: download link broken, needs mirror.