PES2013 Puma Evo Power Ball by danyy77
PESEdit.com 2014 Patch 4.1 – released 11 april 2014.
PESEdit 2014 Patch version 4.1 adds Konami's latest PES 2014 Datapack 4.00, featuring transfers, many new players for Premier League, Ligue 1, Serie A, Eredivisie, Liga BBVA, Liga ZON Sagres, Primera División Argentina and Primera División Argentina. PES 2014 Data Pack 4.00 (included in installer, no extra download required) also includes new balls and boots, which are also added in the new PESEdit 2014 Patch 4.1.
Additionally to the Konami content, PESEdit 2014 Patch 4.1 also features the correct kits for all 32 World Cup teams, as well as finally correct kits for Arouca, Olhanense and Rio Ave of Portugal as well as for the Burkina Faso national team. All the latest boot colorways from Adidas, Mizuno, Nike, Puma and Umbro are also included.
PESEdit.com 2014 Patch 4.1 New Features :
Data Pack 4.00: Includes latest PES 2014 DP 4.00 with winter transfers and many new players for most club teams.
Kits:

National teams: Algeria, Australia, Belgium, Burkina Faso, Cameroon, Costa Rica, Cote d'Ivoire, Croatia, Ecuador, England, Finland, Ghana, Montenegro, Netherlands, Portugal, South Korea, United States, Uruguay
Clubs: Arouca, Bielefeld, Liverpool

Boots: Adidas Earth Pack, Nike Summer 14 Pack, New Umbro, Mizuno colorways
Balls: Argentum, Brazuca, Ceramica, Nitrocharge Glider, Ordem
Other: Added more missing players, updated transfers; e.g. Callà (Basel), Dembélé (Fulham), Harder (Dortmund), Hicham (Almería), Sallahi (Bayern)
PES 2013 FC Nantes Atlantique 13-14 Kits by jeremz0310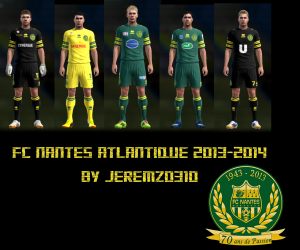 PES 2013 Olympique de Marseille 2013-2014 GDB Kits by jeremz0310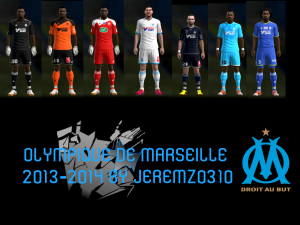 Fernando Llorente PES 2013 Face by Andrew Egorov
Pro Evolution Soccer 2013 Tonny Sanabria [Paraquay NT] Face by MagicPro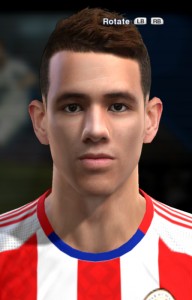 Adidas and Nike updated boots from PES 2014 DLC 5.00 extracted by davidecit

PES 2014 EPL Face Pack by Rednik