PES 2014 M. Dawson and D. Rose Face by Capt777

PES 2014 Lotto Zhero Gravity IV 100 FG – Black / Cyan / Blue

by Ron69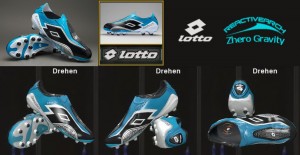 Spain 2014 Full Kit Set by Kolia V.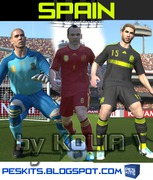 NK Istra 1961 2013-2014 Kits by Cuky

[MES] PES2014 Multi Selector Tool (v1.0)
The most complete Selector for Pro Evolution Soccer 2014.
Includes:
- 5 Tool Languages (PT, ENG, FR, GER, ES)
- Change PES 2014 Language
- Tools Download Center (v1.0)
- Jenkey1002 FileLoader (v1.0.2.3)
- Contact MikeEvolutionSoccer Page
- PES 2014 Launcher
- PES 2014 Settings Changer
- Armbands Galery (for Kitmakers)
- All Leagues Corner Flags and HD
- Player Gloves
- Goalkeeper Gloves
- Balls
- Game Fonts
- Lots of Locker Rooms
- More Graphics…
- More…
For more edits visit my blog: here.
Download :
Kevin Mirallas Face in PES 2014 by Behin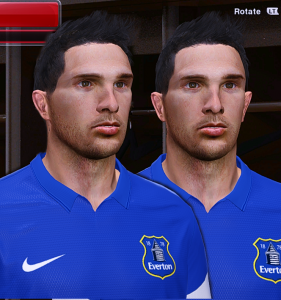 Xtrem 2014 v. 0.1 Pes-Soccer
Images :
Contenu:
- Compatible avec le patch 1.04 & la DLC 2.00
- Patch 100% compatible online
- Vrai nom des équipes
- Vrai noms / emblèmes des compétitions
- Vrai emblèmes pour toutes les équipes de la Premier League & la Liga Zon Sagres
- Vrai kits maillots pour l'intégralité de la Premier League
- Vrai kits maillots pour quelques équipes de la Liga Zon Sagres
- Vrai Kits maillots pour la plupart des sélections & MAJ des kits WC 2014 (Maroc, Zambie, France, Allemagne, Brésil, Belgique etc…)
- Vrai kits arbitre
- Pack Sky Texture pour les stades
- New face (Digne, Marquinhos, Bale etc…)
- Pack ballons (~10 nouveaux ballons)
- Vrai badge manche pour les équipes de la Serie A & l'EPL
Installation:
- Vous devez au préalable avor installé le patch 1.04 & la DLC 2.00 de KONAMI
- Installer ensuite le patch via l'exe
- Lancer le jeu
- Enjoy
Crédits:
Merci à tout les KitMakers pour leur excellent travail sur les kits (Nemanja, Tunevi, Reixx, Kolia V., Frambigeois etc…).
Tunizizou pour son travail sur les faces.
Tout les BallMakers pour leur travail sur les ballons
Merci également à Grkn Design® pour son pack texture ainsi qu'à Blàck&White etc…etc…
> > Join us on www.pes-soccer.fr < <
Links:
PESEdit.com 2014 Patch 2.0
- includes PES 2014 Data Pack 2, 4 new teams, new kits, and more!
The new PESEdit 2014 Patch adds the new PES 2014 November DLC which includes updated squads for all teams in the game, more than 800 new player faces and updated kits for many teams. For PESEdit 2014 Patch 2.0 we also added transfers and players that were missed in Konami's Data Pack.
Additionally PESEdit 2014 Patch 2.0 adds new boots from Adidas, Puma and Mizuno, as well as new kits for some club and national teams.
New Features Pesedit.com 2014 Patch 2.0 :
New teams: Rubin Kazan, Spartak Moscow, Fenerbahce, Dynamo Kiev
New faces: 800+ faces from the Konami DLC; Achahbar, Chiriches, Klos, Lucas Moura, Morrison, Rebic, Townsend + many more
New kits: 1860 München, Bielefeld, Colombia, Denmark, Everton, France, Germany, Hoffenheim, Japan, Mexico, Russia, Scotland, Spain, Sweden, Wales
New boots: Adidas adiPure 11pro, Puma King, Mizuno Morelia II and Mizuno Wave Cup SS
Misc: Fixed issue with duplicated players in ML (Subotic, van der Vaart, etc.)
Download Pesedit.com 2014 Patch 2.0 :
PES2014 Croatian Facepack by alex7
Marcelo PES14 Face by msh90
for import the face into the game Copy file : 34908 in this route:
Pro Evolution Soccer 2014\FileLoader\pes14_win_dat\common\character0\model\character\face\real