PES 2014 Faces
Admir Mehmedi is a Switzerland striker for SC Freiburg.
Jeremain Lens is a Dutch offensive player for FC Dynamo Kyiv and The Netherlands NT.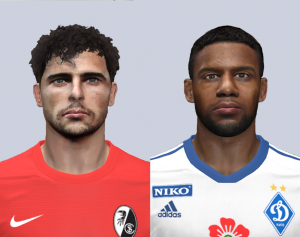 player=39473, "Mehmedi"
player=297022,"Lens"
PES 2014 M. Dawson and D. Rose Face by Capt777

Kevin Mirallas Face in PES 2014 by Behin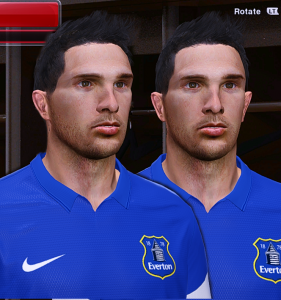 PES2014 Croatian Facepack by alex7
Marcelo PES14 Face by msh90
for import the face into the game Copy file : 34908 in this route:
Pro Evolution Soccer 2014\FileLoader\pes14_win_dat\common\character0\model\character\face\real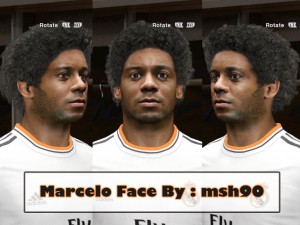 More Tags :
marcelo face in pes 14
Olympiacos 1st MiniFacepack by PantelG7
Includes : Fuster, Maniatis, L.Salino, Roberto and Siovas.

* Instructions and Credits inside.
PES 2014 Facepack [06.12] by Tartaguaro
player=268477580,"Pittoni"
player=43669,"Rojas"
player=40532,"H.Perez"
player=268475166,"E.Benitez"
player=268479122,"D.Ortiz"
player=1737,"J.Zanetti"
player=57427,"Wallace"
player=30113,"Palacio"
Copy the folders in the file loader Jenkey, then copy the string of the player you want in the map, route where you must copy the file:
Program Files \ KONAMI \ Pro Evolution Soccer 2014 \ FileLoader \ GDB \ face \
WARNING: player = 57427, " Wallace " the name of the player in the string must be equal to the name of the folder that contains the files in the face.
Jorge Valdivia PES2014 Face by Eliel Facemaker
Jorge Luis Valdivia Toro is a Chilean midfielder playing for Palmeiras.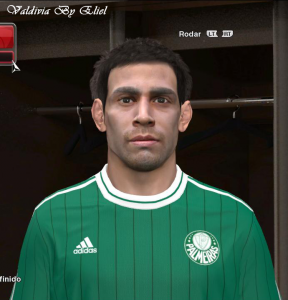 More Tags :
palmeiras