PES2014 Burg Stadium Turf by hamid2000
PES 2014 Team Color Editor by zioborgo and razib_46
With this tool you can edit your teams colors (like menu, crowd, etc.).
How to use:
1 – Launch the program, go to "File" then "Load" and select TeamColor.bin
(You can find it in "pes14_win_dat/common/etc" in "dt10.cpk")
2 – Select the team you want to edit and choose one of the 4 colors and edit it. Then press "Apply"
3 – You can also add new teams (expand the bin) with "Add Before" or "Add After" button.
The first one "Add Before") add a new team previews to your current team selection.
And the second button "Add After") add a new team next to your current team selection.
4 – To save, go to "File" and select "Save"
Alex Teixeira Face PES 2014 by andrey_pol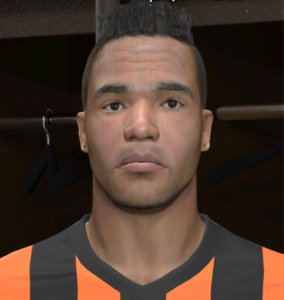 PES2014 Faces Pack Spécial L1 by Spiritusanto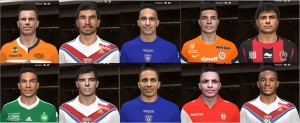 [map]
player=40507,"Lacazette"
player=38190,"Boudebouz"
player=34993,"Bisevac"
player=46481,"Khazri"
player=41000,"Cabella"
player=38022,"Cvitanich"
player=33813,"Erding"
player=9418,"Gourcuff"
player=4007,"Aliadiere"
player=57207,"Kurzawa"
Password: spiritusanto
PES 2014 Confetti Patch 2 by suptortion
Confeties by sides lines of all the stadiums accept Caldeira ve La Bonbonera for now!
Yazılımsal sebeplerden dolayı, Caldeira ve La Bonbonera stadyumları dışındaki bütün 19 stadyumun kenarlarına renkli konfetiler ekler.
Bir öncekine göre bazı eksikler giderildi konfetiler daha belirgin hale getirildi.
Türkcespiker sitesinde paylaşılması YASAKTIR!
World Cup 2014 Fantasy Ball by suptortion
- my design of WC 14 ball… Contains in game menu picture.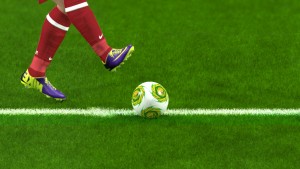 Türkcespiker sitesinde paylaşılması YASAKTIR!
Full greek super league option file for pes 2014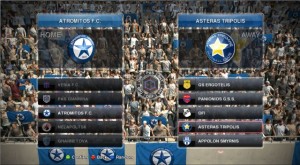 Download from links below full greek super league, only for personal use don't publish mirrors from these links to other sites and don't use any file from the rar that you will download in other patches because there are parts from pes-hellas patch. For install information view readme file.
Egypt GK and Player Kit 2013-14 by Hazard17
Password : Hazard17
Swansea City A.F.C. 2013-14 GDB by G-Style