PES Professionals Patch 2016 Version 5 Released 6 Oct '16
We will continue patching PES 16 for those who can't purchase PES 17 , also we will release our PES 17 patch V1 soon.
What's New ?
Summer transfers Until 31-8
Updated Kits 2016-2017
Updated Squads, Numbers, Plans
Convert more than 200 face from PES 17 to PES 16
PES 17 wallpapers to PES 16
UEFA Champions League Structure 16-17
Add new european teams : Ludogorets, Legia Warsaw, Club Brugge, FC Rostov, Copenhagen
Updated coachs
Updated Scoreboards
Updated balls
Return exterior view for 9 Stadiums
No tatto mode anymore , it causes infinite loading during matches
Fix all reported bugs
How To Install:
1 – Run Data Pack Installer from "PES Professionals Patch Data Packs Installer.exe" And Select Your PES 2016 Directory
2 – Run Patch Installer from "PES Professionals Patch V5 Install.exe" And Select Your PES 2016 Directory
** Don't Delete others ".pak" files .. They necessary to complete install
3 – Open Your PES 2016 Directory and open "PES Professionals Patch Selector 2016.exe"
4 – Click "Offline Mode" and Enjoy :)
FAQS:
You can disable classic teams before starting your master league
We don't change gameplay , We only use original KONAMI gameplay
If you face lags , Turn off sweet FX From the selector
If you have black screen problem :-
Make Sure you have PES 2016 installed
Make Sure 'PESProfessionals_Kits.cpk' is 6.02 GB , if it smaller than that , install game in 'NTFS' disk partition not FAT32
Common Questions:
– I Must download earlier patch versions to install the patch ?
This version is AIO, no previous versions needed.
– I must download data packs ?
No, It's already included in PES Professionals patch
– Can I disable SweetFX ?
Yes, Open selector's tab 'SweetFX' and switch to 'OFF'
– My master league saves or become a legend , will be removed ?
No, but we recommend you to start new ML to enjoy with new patch features
– I can't find new transfers but other features works well !
Make sure you run the game in offline mode.
If not solved, Open selector's tab 'Others' and click 'Setup Option File'
– Why when I add new cpk the game crash ?!
Generate Dpfilelist with correct order .
* Don't include 'PESProfessionals_Online.cpk
When you switch to Online Mode , it'll be activated automatically.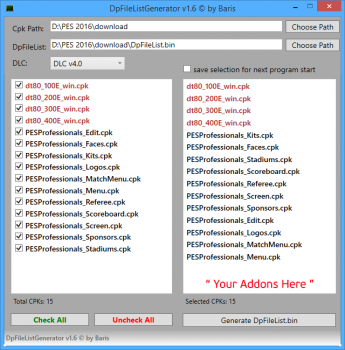 Credits: Elmodamer, Hosamalfars, Mohamed Alahlawy, Mahmoud Ibrahim Fçb, Estarlen Silva, Donyavia, Hawke, Txak, Tunizizou, fifacana, JesusHrs, Nemanja, Mo Ha, vangheljs, cRoNoSHaCk, Znovik_S, Kairzhanov_21, A7MED SB, spiritusanto, Fede, rednik, MarioMilan, Grkm, Andrey_Pol, Cronos, Bono10, MT Games 1991, Juegav, Various, WENS, Mahmoud Anwer, Marceu, Ludvan, MRI20, Wygno, Mohamed ElaRaby, Abdullah El-dbawy, Aly M. Elshaarawy.
Big Thanks To: Shrief Elafify , Mohamed Tarek Shawky , Shieka facemaker, Facemaker Sameh Momen, kelvinchan327, Chiheb27 Facemaker, Oussema Ouchikh, Mostafa Rezk.
Previews :
Premier League Transfers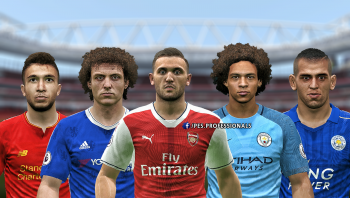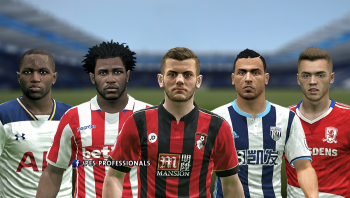 LA LIGA Transfers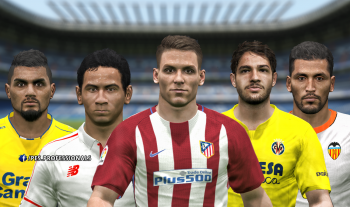 SERIE A Transfers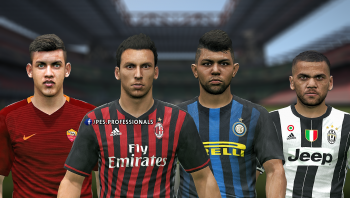 Bundesliga Transfers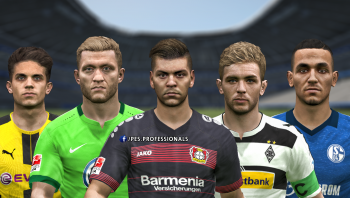 Goalkeepers Transfers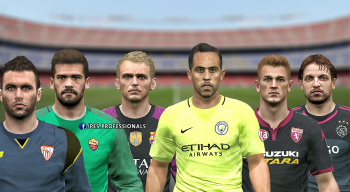 Some Converted faces from PES 17





Exterior View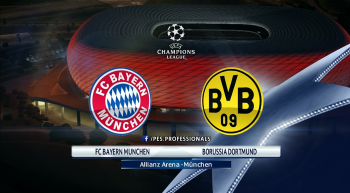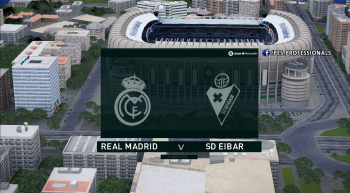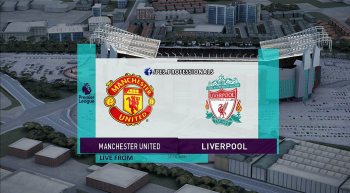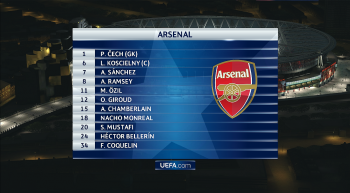 New La Liga logo and name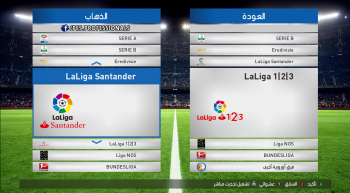 New European Teams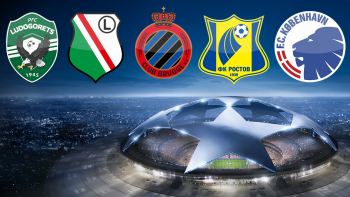 UEFA Champions League Structure 16-17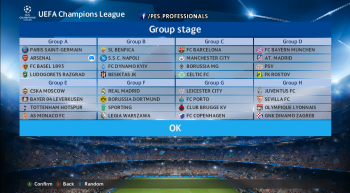 New Logos Style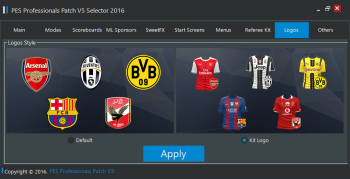 PES 17 backgrounds to PES 16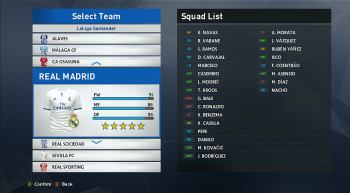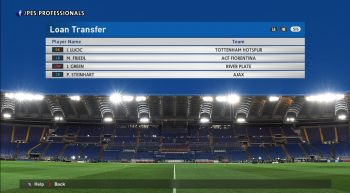 We will release small update soon , if you face any issue , please report it in comments to fix it soon.
More Tags :
pes 16 professional pacth, pes patch pes 2016 by AIO, pes professional untuk pes 2016, afc mode professoonal patcj, pes patch professional patch, pes profe, pes profesional v5, pes professional patches, pes professionals 5 pes 2016