PES 2015 Screen Resolution Tool by PESEDIT
For this tutorial, PESEDIT is using popular downsampling tool GeDoSaTo, which offers installation and usage instructions on its website. Make sure to click 'Edit whitelist' and add a line like this at the bottom:
pes2015 || Pro Evolution Soccer 2015
Open tool to set a new (not allowed by default) resolution in PES 2015, simply start the game and feel the difference.
PES 2015 default 1080p in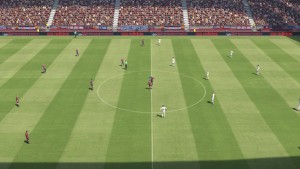 PES 2015 using downsampling from 2160p to 1080p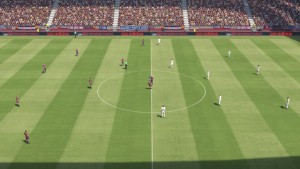 Download PES 2015 Screen Resolution Tool :
Always remember that GeDoSaTo is required to be running before you start PES 2015 for the downsampling to work. If PES 2015 crashes right at the start after you set the higher resolution, GeDoSaTo might not be running in the background yet.
More Tags :
PES 2015 Screen Resolution Tool, cara full screen pes 2015, pes 2015 screen resolution, pes 2015 full screen, gedosato pes 2015, tools pes 2015, pes 2015 resolution tool, pes 2015 resolution, Download pes 2015 full screen