Indian Team Mod/Patch for Pro Evolution Soccer 2014 by physicist3d
Overview – Hello Readers After my previous indian team mod for pes 2013 i decided to make this mode again, now for the new and latest pes PES 2014. It will include these following features –
Features-
1. Correct and updated high quality all Indian team kits made by myself.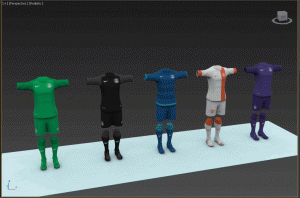 2. Correct and latest squad with correct names for all players. a screenshot of indian team squad –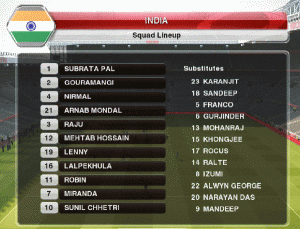 3. Correct and high quality india tricolour flag. Here is a preview of flags which are created in Pes 2014 logo creator by Jenkey1002 –

Installation Instruction –
Step 1. First of all, install pes 2014 file Loader if you don't have one. For this you can use installation instruction from Jenkey1002's blog. File Loader is very important for this mod because it is responsible for kits and flag.
Step 2. Copy the "FileLoader" folder included in the archive and paste it to your Pes2014 Main directory which is usually located in "C:\Program Files (x86)\KONAMI\".
Step 3. Copy the "KONAMI" folder and paste it into your Documents directory. Located in "C:\Users\SCIENTIST\Documents".
And the Mod is installed and then play the game and Enjoy!
Credits –
This mod is presented before you by physicist3d. go to www.indianinpes.com for more PES mods
Thanks for viewing my mod, stay tuned for more pes 2014 mods or kits.
More Tags :
pes 14 indian team patch, pes 16 indian team, konami pes 2014 free real kits and flags file download, Indian Team Mod For Pes 2014, Indian Team in Pes 15, Indian team In pes 2015, pes 15 mod india, download india team for pes14, pes patch india