PES 2014 PC Chants Pack Liga BBVA by Secun1972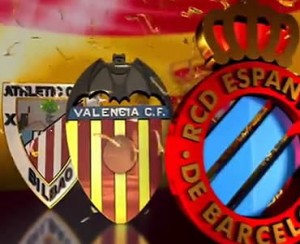 Clubs:
FC Barcelona – Real Madrid – Valencia – At. Madrid –
Betis – Celta de Vigo – Bilbao – Espanyol – Málaga –
Osasuna – Sevilla – Getafe – Levante – Rayo Vallecano.
Important Note:
There are clubs that have only one slot, that slot takes 3 songs.
Clubs have a slot that only their songs take longer to hear but listen.
Others songs that are heard in a club chants are generic PES.
Download:
To copy and to stick the folder supporter inside:
fileloader/pes14_snd/common
If the volume is too high you can always download it
More Tags :
chants pack pes 2015, download chants pes 2014, Download kit pack liga bbva 2014 pes 2015, Download pes bbva, kit pack liga bbva pes 2013 agustus 2014, pes 2015 chant download, new facepack liga bbva 2014 pes 2013, pack chant supporter pes 2014 pc, liga bbva song pack