Mega Patch for PESEDIT 2013 Patch 6.00

UPDATE 1

by mats hummels
– Update stats PSD for many teams of Sky Bet Championship
– Add Setup Language: english, vietnamese
– Add file exe with patch by starting year tool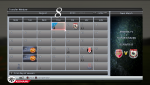 – Fix face error, add new face more than 120 faces & hairs. Total 3500 faces & hairs.
– Add flags for emblems national
– Add scoreboards: NBA STYLE (FANTASY), PES 2014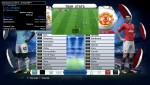 – Add many balls: Mitre Final Capital One Cup 2014, Nike Incyte AFC Asian Cup, Prime MLS Rosa, Puma King AMFP Chile 2014, Nike Arsenal, Nike MU
– Add Vietnam replace Kuwait
– Add Pack of 81 Boots Pes 13 V6 Full HD by Nilton1248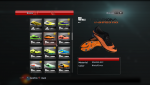 – Update kit Brazil World Cup 2014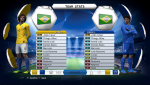 Tutorial:
– Setup Megapatch Update for PESEDIT Patch 6.00
– Unrar Mega Patch Update 1 and setup Mega Patch Update 1.exe
– Setup fix.exe in fix.rar
– Open Selector=>Swiches=>default=>ml/ball
– Play game
P/S: If not responding, open Gameplay Tool.exe=>Module=>Move tick Stadium switcher
Note : you need installed first : Mega Patch update for PESEDIT 2013 Patch 6.00 and then UPDATE 1.
Mega Patch update for PESEDIT 2013 Patch 6.00 :
FIX "not responding" :
Delete all files in the folder Gameplay Tool, do not delete the folder GDB and install Fix.exe
Thanks Superhieubeo for helping me complete this update.
More Tags :
PES 2013 New Update, pes update 2013, Patch pes 2013 update, pes 13 update patch, pes 2013 mega patch, mega patch pes 2013, updet pes 2013, pes 2013 update patch download, download update patch pes 2013