This mod will make very beautiful graphics in PES 2014
Author / Developer: DhoNchiK
Description of version 1.2:
– Added system of choice of different graphics for every taste
– This version works with any patches , for example PESEdit
– This version works in all modes including the MLO
– Optimized code modification
– Minor corrections in the config settings
– Made easy installer
– Made easy uninstaller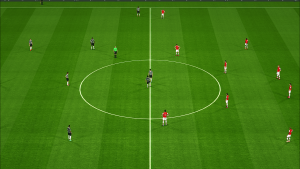 How to use the choice of graphics:
1 – Set yourself modes , go to the folder with the game
2 – Find the folder that appears Sweetfx and go to it
3 – Find the folder where Presenti go into it, you will see a folder with variations 5t graphics (Ultrapes1, Ultrapes2 etc.)
4 – Go anywhere , see screenshots, and choose the one that will appeal to
5 – Copy the configuration file liked SweetFX_settings variations in Game folder with replacement
P.S. After installing the mod automatically put Ultrapes1.
Method:
– Installation of automatic
– Before installation, remove the previous version of the mod 1.1
– Removal of automatic , run the uninstaller from the fashion game folder
More Tags :
pes 2014 graphic mod, pes 2014 graphic patch, pes 2014 graphics patch, Pes 2014 graphics mod, pes 2014 graphics fix, pes 6 graphic mod, pes 14 pc graphics enhancer, pes 14 graphics fix, pes 14 graphic mod