Replaces the original game mode master league UEFA Super Cup, playing with Chelsea and Bayern M.
Video edited by Secun.
Sound edited by Secun.
High quality audio and video.
Download:
Name: Intro UEFA Super Cup 2013_2014. [PES 2014 PC] by Secun1972.rar
Size: 78.75 MB
Uploaded: 27-01-2014 05:43
Insert usm file directly in FileLoader.
by Txak:
sc_a.usm the file inside the folder but outside FileLoader pes14_win_dat and works OK.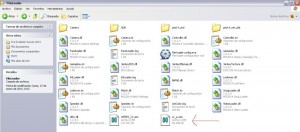 More Tags :
uefa super cup 2014 intro, download soundtrack uefa super cup, how to enter uefa super cup pes 14, Download intro uefa super cup 2014, uefa super cup audio descargar, Sountrek pes2013/2014 pc, PES 2014 - UEFA, pes 2013 ige, how to download the uefa super cup in pes14